Beyond building the requisite technical skills and trust by delivering projects on budget and on time, top CIOs are focused on building their emotional intelligence and influencer skills so they can take the lead on aligning their operations to constant changes in business strategy and customer demands. Over the years, many CIOs from top organizations have shared with The National CIO Review who influenced them the most to help them develop into fully rounded leaders. From childhood to career, and from personal and family influences to mentors and bosses who helped develop good values and ethics, they cited a broad array of people who influenced them personally and professionally.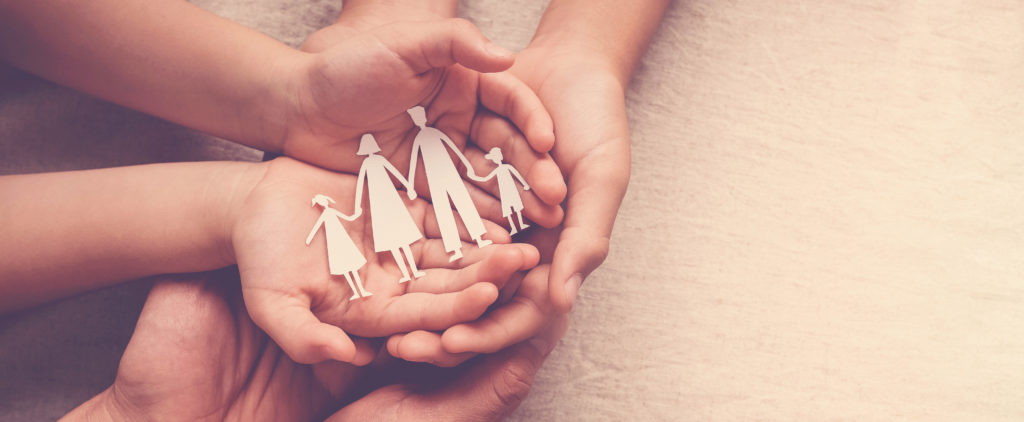 Family Members
Not surprisingly, many top IT leaders and CIOs cited close family as major influencers in their lives. From helping to instill in them a solid work ethic, to providing a support system and values that helped make them into the fully rounded leaders they are today.
"I'd say my first, biggest influence is my mother, actually. My mother was a single mom who had never worked before. When my parents separated and she got a job as a secretary, she told the owner that she could do the job the salespeople were doing, so he gave her a shot. Within ten years, she's running the Chicago branch of a large, multi-million-dollar consulting firm," said Dave Hoag, Chief Information Officer for OCC.
Karen Bird, Chief Information Officer for Hooters, told us, "The first one is my father. I'm the oldest of seven children in our family and he never treated the girls any differently than the boys. He always told me that I could do whatever I wanted to do. He was my biggest champion and influencer."
"On a personal front, there are three women who shaped me into the person I am. As a little boy, I spent a lot of time with my grandmother who was a great storyteller. The lessons from these stories developed my value system. My mother taught me reading, writing, and arithmetic. She was the force that inspired me to go seek the best education and to be successful. My wife gave me a great family and stability. She taught me how to have fun and live a good life," replied Deepak Kaul, Chief Information Officer for Zebra Technologies.
"Personally, my biggest influencers were my parents and grandparents. I grew up on a farm in North Carolina, so from my earliest days an unshakable worth ethic was instilled in me," said Kevin Blanchard, now CIO for SVP Worldwide.
Yogish Suvarna, Chief Information & Digital Officer for Aspen Dental Management, Inc., told us, "The first one is my dad. He was my biggest influencer and taught me the importance of ethics and loyalty."
"My mom and dad, who have both passed, were huge influencers on my life. My dad came from very humble means, and I don't know a time other than when he retired where he wasn't working two or three jobs.  While working hard he also set a great example of how to humbly serve others including his family, church, and community. My mom knew how to push boundaries. She was a teacher, and when she saw kids being underserved for school trips, she cashed in her retirement and started a group trip company.  She never made a ton of money, but she was able to travel the world and meet interesting people. Her focus and drive were phenomenal," said John Trainor, former CIO for Aaron's.
Sarah Naqvi, Executive Vice President and CIO of HMSHost, replied, "I've been fortunate to have a wonderful support system at home, from my husband (an IT director for a software company for the airline industry), and my three wonderful children."
"I've been blessed with a supportive family and wife who has enabled me to take on these challenges throughout my career. She often reminds me that relocating with five small kids was much more difficult than any of the assignments that I took while on this journey. Quite frankly, I think she's absolutely right," said Michael McCalmont, CIO for Verso.
Jodi Euerle Eddy, Senior Vice President and Chief Information Officer of Boston Scientific, shared "I've had many great mentors during my career, but none better than my father, who was an HR executive for many years, and he continues to be my secret weapon."
Phil Crawford, former Chief Technology Officer for Godiva Chocolatier, said, "Personally, my biggest influence has been my parents. They gave me the building blocks for the man, the husband, and the father I am today. Without their love, wisdom, work ethic, drive, and the values they instilled in me, I would not be where I am today."
"The person that I always sought for counsel was my mom. She didn't know much about technology but was a business-savvy leader always with encouraging words and unique approaches to problem-solving. One of her best pieces of advice was, 'Treat everybody like you want to be treated.' It doesn't matter what role or level a person is, be respectful especially when no one is watching," shared Beth O'Rorke, former CIO and SVP of Operations for Blue Cross Blue Shield of Massachusetts.
Marty Smith, CIO for GreenSky, said, "I would have to say my wife, who is a tech veteran and now a stay-at-home mom. She has been extremely supportive of what I do and is very helpful with decisions from a career or people standpoint."
Gene Berry, former Senior Vice President and CIO of OneAmerica, told us, "That's pretty easy; it's my mom, who had a lifelong love of books and was a school librarian. She instilled a long and endearing passion for education and if it wasn't for her, I wouldn't be where I am today."
"Personally, I would have to say my father, who is 80 years young and a retired school principal. He used to bring things home from school that were broken and he put the parts in a box, and I would take a stab at putting them back together. I'll never forget the time he brought home a broken TRS-80 computer. It is how I learned to reverse engineer. My dad definitely fostered my self-motivation at an early age," said Mike Nettles, former Chief Information and Digital Officer for Papa John's International.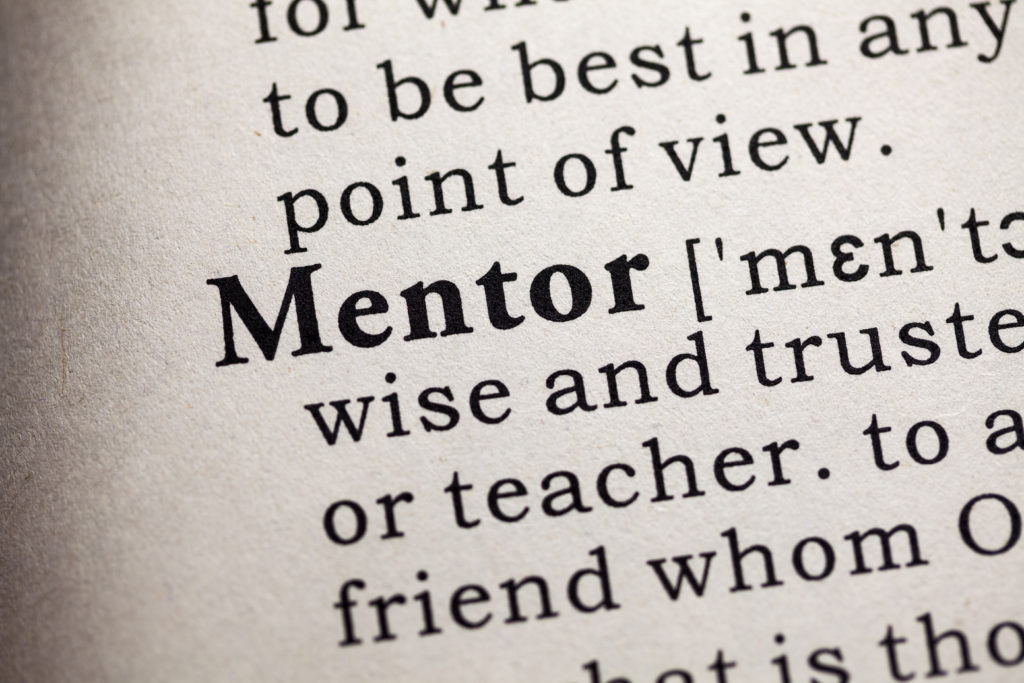 Mentors and Bosses
Good bosses and mentors are invaluable to getting the guidance a leader needs to develop their career path and leadership mindset. From military discipline to female executive empowerment teams, these CIOs tell TNCR who gave them a leg up in their careers.
"There have been countless leaders that I've been fortunate enough to learn from throughout my career. In my first job at Digital Equipment, the guy I worked for ended up leaving for another job, and my boss's boss asked me to fill in in the interim. Six months later, he told me that I was doing a great job and that he wanted me to stay in the role permanently. I was very junior in my career at the time, so that really helped me create a lot of confidence in myself when it came to stepping into these kinds of leadership roles. He deserves a lot of credit," said Hoag.
Adrian Butler, former CIO for Dine Brands, said, "In the Air Force, I also had a lot of people who invested in me, serving as my mentors and coaches. They helped me to understand what it truly means to show up well every single day in all aspects of my life and the model I wanted to be as a leader. Obviously, technology is important, but I think the people aspect of it is what got me to where I am today – surrounding yourself with really smart, capable people, investing in them, and them investing back in you.
He added, "Professionally, there are two people outside of my family who have been instrumental. My first boss in the Air Force was a captain at the time and showed me what leadership was. I got to see in action every single day how he carried himself, interacted with others, motivated, coached, and corrected. There were times when he uplifted me and times of tough love. Jeff Mader recruited me at Target for three years before I finally decided to take a position there, which demonstrated tenacity. But when I got there, he poured into me more than I could have ever imagined and helped me as I navigated my journey. He truly cares about the organization and people but also has a great deal of experience."
Bird said, "I've had some really good leaders in the industry as well. One of the most important was Bob Frosell, the CIO for Burger King. He was a great supporter who helped me in my career. Another is Sally Smith, at Buffalo Wild Wings. That team, at the time when I joined them, was primarily a team of women leaders. Having women leadership at that level of a company is awesome. It inspired me every day. They were great supporters of my role and also good mentors."
Kaul told us, "Professionally, I give a lot of credit to my last boss, Dean Crutchfield, because he took interest in me, coached me, and invested me in my leadership development. He helped me to see our business through a different lens."
Calvin Rhodes, Georgia Technology Authority Executive Director and CIO for the State of Georgia, said "A.W. Lamb. He took an interest in me and mentored me over the years. He excelled at getting all the right people with different knowledge together to solve problems when they came up. There isn't always a great path, but we can still find the best one. I also appreciate the governor. He always makes sure we understand the important things and how they tie into the big picture. Secondly, he always gives us the flexibility we need to accomplish our goals. This mindset has taught me more than anything else. The only way to be successful at a large organization is to rely on the team around you and to make sure they know that you'll back them up."
"Professionally, my biggest influencers have been two of my previous CIOs: Jim Nanton, retired CIO at Hanesbrands, and Michael Toth, CIO at NEST Multi-Facility Management (former CIO at David's Bridal). Each of them had CIO traits that I found to be motivating in terms of how they conducted themselves, supported the business, leaned into innovation, and rallied the team. I would not be the CIO I am today without their guidance and support over the years," said Blanchard.
Suvarna said, "The … retired CIO of Bloomin' Brands … mentored me while I was working at Winn-Dixie and Bloomin' Brands, and he gave me the opportunity to learn different areas of technology and made me ready for the CIO job. I am also fortunate to work for and learn from my current leader, Bob Fontana, founder and CEO of Aspen Dental. His business acumen is impeccable. He built the Aspen Dental brand from 20 to 745 locations in a very short time span."
McCalmont added "I don't really pin my style and approach to any one person. I have been fortunate enough over the years to have been a student of many great leaders. Early in my career, I began a list of each leader or mentor so I could note what they did well. I attempted to emulate those traits that I admired. Along those same lines, I tried to avoid the qualities that I saw as counterproductive. One trait that I consistently admire is the ability to be strategic one moment and detail-oriented the next. That combination establishes a strong vision while setting the expectation of accountability throughout the organization."
Dave Finnegan, Chief Experience Officer for Orvis, told us "Maxine Clark, who founded Build-A-Bear, is one of my biggest influencers as she helped instill the customer experience mindset in me. And Perk Perkins, current Orvis Executive Chairman, has truly combined amazing products with great customer experiences. Early on when I worked at Novell, I was mentored by Mike Donahue who was one of those guys who helped instill a lifelong desire for knowledge and learning."
"As for business mentors, I learned a lot during my years at The Home Depot from Ron Griffin (CIO from 1993 to 2001)," said Smith.
Conclusion
The modern CIO needs to be concerned with more than delivering projects and keeping the lights on. With the advent of customer-centric business strategies, more and more organizations are engaging in digital transformation efforts for which the CIO is the perfect leader. For those efforts and beyond, being able to communicate across business lines and collaborate with stakeholders outside of IT are critical soft skills for any technology leader. As we have learned from so many CIOs interviewed by The National CIO Review, leaders and those striving to be leaders can develop emotional intelligence and a good work ethic from loved ones, while also tapping into leaders and mentors to help with their career path and business skills.