Charles Orvis, who founded his namesake fly-fishing equipment company back in 1856, always prided himself on customer satisfaction and service. He would be pleased to know that the leadership of Dave Finnegan continues to build on those customer-centric roots when it comes to utilizing technology and marketing for the Vermont-based retailer.
Finnegan joined the privately-held Orvis as CIO in 2014 and was named to his current post of Chief Experience Officer in June 2016, where his passion focuses on delivering amazing customer experiences for the retailer's marketing, website, catalogs, and related support systems in both the US and the UK.
Before joining Orvis in 2014, Finnegan honed his customer-centric fervor and focus at Build-A-Bear Workshop in 1999, when the fledgling teddy bear concept had two stores. During his stint as CIO, he spearheaded IT for both the online and in-store growth of the company brand to over 400 stores in 17 countries, with annual revenues over $400 million.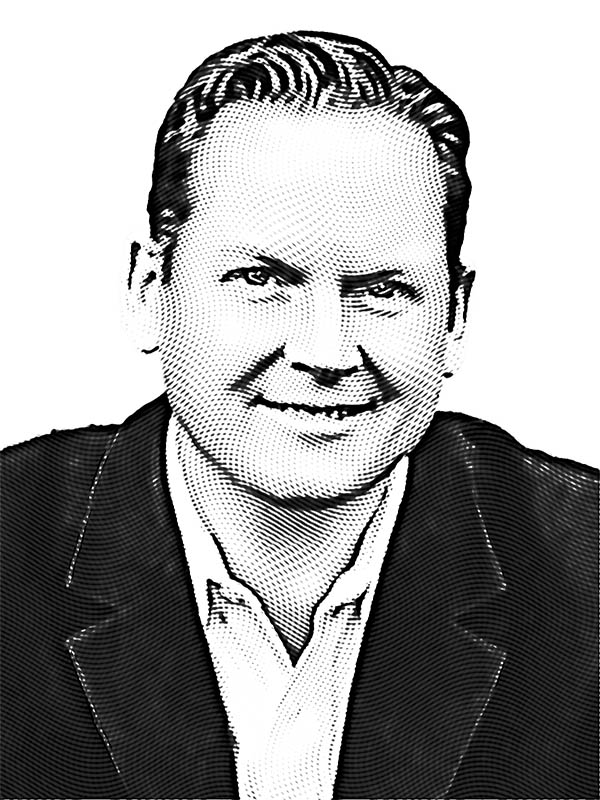 Walk me through your CIO path. How did you decide to pursue a career in technology, and how did you progress to your current organization?
I was one of those guys who worked through college and was working at Novell when the network PC market was exploding. After graduating at Utah State, I had plans to obtain an MBA, but a colleague told me about Interchange Technologies, a Novell shop that was doing IT work for a wide range of companies. I joined and one of my clients was a two-store outfit called Build-A-Bear Workshop. The brand had great potential, and eventually I was asked to head up their technology function. When I told my Scottish mother that I was going to work for a teddy bear company, she couldn't understand.
I learned a great deal there regarding IT, but more importantly, the overall importance of guest experience as the cornerstone of a company. We were charged with taking that experience in the stores to an omnichannel that linked digital and in-store experiences. The philosophy is similar here at Orvis in that everything we do revolves around legendary customer experiences.
What does customer experience mean to Orvis? Why is it so much different than just managing a relationship?
Our chairman of the board, Leigh Perkins, who bought the company in 1965, had a clear vision of a customer experience in which the customer is always right. This has established a foundation for all customer interactions and has resulted in award-winning customer engagement from the outset.
Consumer behavior has dramatically changed in the last 20 years…even in the last five years. Brand interactions have forever changed around technologies that have democratized information, from pre-shopping, product reviews, customer experiences, and the like.
We truly understand the need to be customer-focused first and are making sure that we are organized to deliver a great experience with these new shopping behaviors.
Would you consider yourself a CIO/CTO or a hybrid? Why? What area the essential differences?
What I strive to be is a good business guy that knows how to get stuff done with marketing, digital, and technology; someone who understands how to drive business results. So, no matter what the title is, I try to be a business guy first.
What initiatives have you overseen to date in your time with Orvis? What's on the horizon?
On the technology side, we've stayed focused on investing in customer experiences. We've done some great things in re-platforming in-store point of sale and adding new functions to the store and online ordering process, including mobile. Additionally, we are investing in merchandise planning/optimization systems and process, having the right products in the right stores at the right times.
How do you foresee Orvis being different in two years, and how do you see yourself shaping that change?
The stories that we associate with our Orvis apparel and fishing gear are authentic and used in meaningful ways. That is the cornerstone of our brand. The opportunity for us is in expanding consumer awareness as studies have shown that only 39% identify Orvis as an outdoor brand. We are developing marketing strategies to drive brand awareness which includes a huge push into social media, along with targeted print, innovative catalog and radio advertising.
What new or disruptive technology issues or emerging trends do you see as impacting your industry in the future?
The power of Amazon and Alibaba are changing consumer behavior around certain categories and how we shop. What's interesting for us is we believe that there is significant space for brands like Orvis that are more high-touch and human-connected. While there are obvious challenges, we are very optimistic about the future.
Share your thoughts on the availability of IT talent. What strategies do you employ, and what's different at Orvis?
One of the biggest things that can improve hiring success and retention is when we provide opportunities where teammates can make a difference. It ranks higher than salary! Providing a path to make a difference in our company, that for us is of utmost importance.
Additionally, we recognize that the workforce for the future includes a non-office structure, especially for IT developers. Studies have shown that results are best achieved when they are working remotely. We are still figuring that out, and it's an important part of the equation moving forward.
What personal traits and attributes are essential for today's CIO versus 10 to 20 years ago?
I would say a high degree of customer centricity. The companies that are successful start and end decision-making from a customer's standpoint. When all departments within an organization stand on the same common ground on exceeding customer experiences, it's the great equalizer and a difference maker.
What advice would you give to someone who aspires to be a CIO?
There is a big distinction between being a lifelong learner and a lifelong knower. The learners are constantly evolving, and that's definitely required for seasoned and innovative executives. Everyone has soft spots, but lifelong learners have the ability to deal outside of their comfort zones and have greater potential.
How do you decompress from the challenges of being a CIO? What do you do for fun?
Great question. I love fly fishing and the outdoors. I used to cross country ski quite a bit, but I'm starting to get into downhill skiing. I haven't mastered it, but to be good at something, you may have to fail at something first. I also enjoy rowing, being outside and recharging my batteries.
Who have been your biggest influences, and why?
Maxine Clark, who founded Build-A-Bear, is one of my biggest influencers as she helped instill the customer experience mindset in me. And Perk Perkins, current Orvis Executive Chairman, who has truly combined amazing products with great customer experiences. Early on when I worked at Novell, I was mentored by Mike Donahue who was one of those guys who helped instill a lifelong desire for knowledge and learning.
Which books have you gifted the most over your career? What are the top books that you recommend?
One would be Clayton Christensen's The Innovator's Dilemma, which is a fantastic book about innovation in well-run companies and creating opportunities to drive innovation. I'm also a fan of The Five Dysfunctions of a Team by Patrick Lencioni, which identifies issues pertaining to trust, conflict, commitment, accountability, and results. Good to Great was a fantastic read for me too. Leaders who have made the largest impacts started with amazing teams, and that's what made those companies successful. Any my historical favorite is The River of Doubt, which chronicles Teddy Roosevelt's grueling and near-death expedition along the Amazon.
If you weren't doing the job that you have today, what would be your dream job?
I have my dream job. That said, I have a lot of respect for those who work in non-profit and make differences to, for example, youth groups and the underserved. I could also see myself going into a conservation-based initiative sometime down the road.
We have asked you many questions, but as a final question, what would you want me or our readers to know about you that we haven't asked?
As I look back on what's worked in my life, I realize it's that I've surrounded myself with great people and have been on amazing teams. I was recently part of a Wharton School of Business Knowledge Advisory Board meeting, and if you looked around the room, none of us got here by ourselves. We've each had mentors, we all had family, we all had friends and have been fortunate to work with extraordinary people. It's the people we surround ourselves with that make us successful.