From an early age, Jodi Euerle Eddy had a knack for solving complex problems, a talent that she said started at the age of six in mastering the iconic Rubik's Cube. Fast forward to 2018, whereas the Senior Vice President and Chief Information Officer of Boston Scientific, she leads a global team of 650 IT professionals for the Massachusetts-based medical devices manufacturer.
Eddy joined Boston Scientific four years ago as the Vice President of Information Services to identify technology solutions for the company's sales and marketing teams, including business intelligence applications. Two years later, she was promoted to her current role as CIO for the company.
Born and raised in Shelton, Connecticut, Eddy studied computer science at Southern Connecticut State University, and upon completion of her degree she joined General Electric as programmer and then was recruited for GE's Information Management Leadership Program, a premier leadership curriculum that blended IT proficiency with management training. During her years at GE, she led several large-scale IT implementations for multiple GE subsidiaries. Today at Boston Scientific, Eddy is leading transformational IT change for a company that produces lifesaving devices such as stents, pacemakers, and defibrillators.
In this issue of The National CIO Review, we sat down to discuss the past, present, and future of her path, and her vision of how technology will continue to affect and transform Boston Scientific for the future.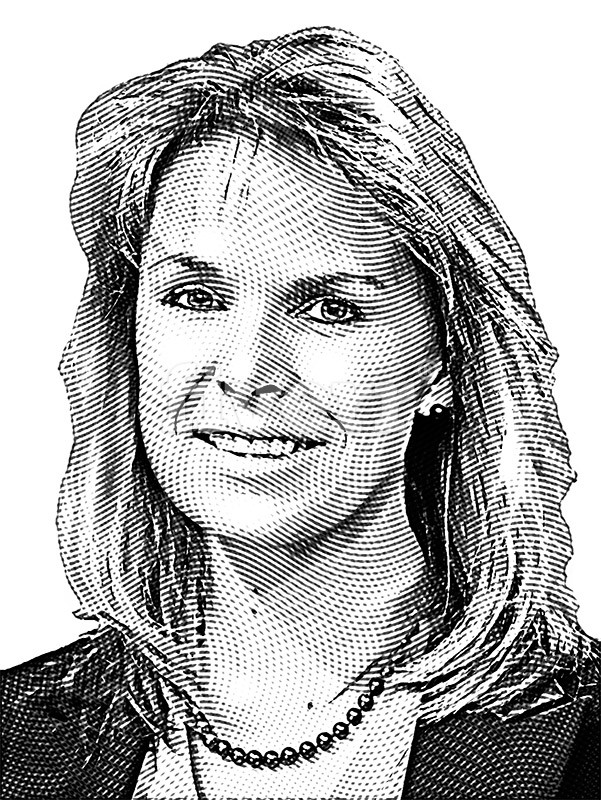 Would you consider yourself a CIO, CTO, or a hybrid? What are the essential differences?
Definitely a hybrid as my role continues to align and evolve toward the delivery of technologies that serve end-users at Corporate, business line leadership, and external stakeholders such as health care institutions and the patient community. Currently, my team includes a Chief Digital Health Officer and a more traditional Chief Technology Officer role, and each member of my staff has a solid foundation in technology and what it takes to be and IT leader in the modern age.
You spent your formative years at General Electric. What was that like?
Over 18 years, and I was very fortunate to obtain world-class experience and transformative leadership training. I started as a programmer/systems analyst and served as a project leader on a large SAP implementation. Most of my years were spent in the Energy division, but I also worked at Corporate. During that time, it was quite the norm to rotate roles every 18 to 24 months, so I was able to gain a variety of experiences and learn all I could during that span.
What initiatives have you overseen to date in the time that you've been with your current organization? What's on the horizon?
We are in process of overhauling the IT structure, legacy systems, and transitioning from simply being order takers to being recognized as trusted partners and a competitive advantage to Boston Scientific. We are in year three right now and are focused to deliver faster results than ever before. Our industry moves fast, Boston Scientific is growing fast, and IT must keep pace and outpace our competitors.
On the horizon, we will be implementing SAP S/4 HANA, a cloud-based solution which will simplify and transform ERP transactions across the globe.
How do you foresee Boston Scientific being different in two years, and how do you see yourself shaping that change?
We will continue to grow and lead in the product development of digital-based healthcare solutions. As the industry continues to emphasize value-based solutions, these technologies will evolve and solve more patient challenges. IT will be central and at the forefront of those challenges.
What new or disruptive technologies or emerging trends do you see as impacting your industry in the future?
There's tons of venture capital money being poured into the digital health space, but as far as new technologies, RPA and blockchain are interesting, especially in the supply chain arena. Also, advances in predictive analytics, coupled with sensor data, will have broad implications for end-users of medical devices.
An implanted pacemaker, for example, records sounds, rhythm, and blood pressure around the clock. With expanded data capabilities, one will be able to make more informed patient decisions.
Share your thoughts on the availability of IT talent in the current marketplace. What strategies do you employ to stay ahead of the game?
We all know there's a recruiting war on talent. Here at Boston Scientific, we invest in our internal talent first and will selectively recruit externally as needed. We are very fortunate to have created a strong culture here as the majority of our employees have been with us for many years. It is about culture and mission – Boston Scientific offers the best of both, and we work every day to keep it so.
What personal traits and attributes are essential for today's CIO versus a CIO 10 or 20 years ago?
Of course, many critical attributes withstand the test of time and are as important today as in the past such as the ability to influence a community, exhibit technical competency, and lead others.
There are 3 areas that come to mind that present somewhat different challenges today. First, technology is changing even faster, the CIO must remain knowledgeable on this front. Secondly, understanding International markets and challenges is important as the business world and healthcare changes globally. Finally, the expectations of employees are evolving just as are other areas of business. It is important to be an effective leader who understands how to satisfy these evolving employee expectations in a professional manner to maintain a motivated workforce.
What advice would you give to someone who aspires to be a CIO?
First, I would say only strive to be a CIO if you love the field as it requires a lot of effort, dedication and trade-offs. Next, developing people skills are as important as technical skills. You have to gain the respect of others and surround yourself with smart and dedicated people. A strong team is essential to success.
How do you decompress from the challenges of being a CIO? What do you do for fun?
My favorite place to be is home with my husband, two German Shepherds, and horses. Of course, it is always great to relax with a nice bottle of wine from my personal collection.​
Who have been your biggest influences, and why?
I've had many great mentors during my career, but none better than my father, who was an HR executive for many years, and he continues to be my secret weapon.
Which books have you gifted the most over your career? What are the top books that you recommend?
One recent one that I've embraced is The Startup Way by Eric Ries, which discusses the mindset of running an enterprise business the way startups run, and is based on five principles: continuous innovation, developing teams that innovate, entrepreneurship, profound change, and continuous transformation.
What are you most passionate about?
People, of course! In most cases our interactions with people outweigh any specific technology or initiative. At Boston Scientific we are afforded the opportunity to directly improve the lives of people, so making a difference has become my ongoing passion.
What advice do you wish you would have followed when you first entered the workforce?
To be totally honest, there really isn't much I would change. My father always told me to give 100 percent, try to make smart decisions, and be respectful to others. That advice has served me well.
If you weren't doing the job that you have today, what would be your dream job?
Being a CIO at Boston Scientific is my dream job! If I were not in the technology field, I would probably run an equestrian ranch as I enjoy being outside with my horses and close to nature.
We have asked you many questions, but as a final question, what would you want me or our readers to know about you that we haven't asked?
I suppose I would want you to know this, since attaining my career goal of becoming a CIO, I still enjoy the same friends I had 5, 10, and 20 years ago, I remain very close with my parents and I still gain great pleasure from the simple things in life including being home with my pets and my husband (a retired firefighter and former battalion chief for the fire department of Plymouth, MA). Life is good!