In its 140th anniversary year, Indianapolis-based OneAmerica® continues to outperform its financial company peers, and has become one of the fastest-growing mutual insurance holding companies in the U.S. The company whose products comprise retirement plans, life insurance, annuities, long-term care solutions, and employee-benefit plans manages over $75 billion in assets and generated revenues last year in excess of $2 billion.
Industry veteran, Gene Berry, who for the past seven-plus years has served as senior vice president and CIO, continues to set an overall technology strategy and vision that will propel growth and ensure efficiency for the diversified insurance concern for many years to come.
The National CIO Review recently had a chance to chat with Gene to discuss the evolution of a CIO role in a century-old business, and the continued digital transformation of the insurance and financial services industry.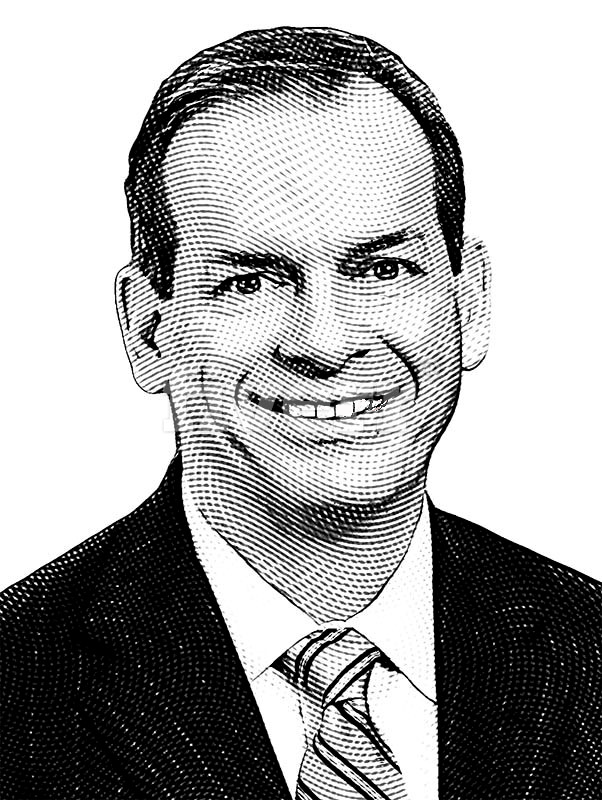 Tell our readers a little about yourself. How did begin your path into the tech space?
I grew up in Woodsfield, a small town in Ohio, had a wonderful upbringing and was fortunate to attend Ohio State University, where I received my bachelor's degree.

While I started my first job as a systems analyst, during my early days in college I was actually planning to be an accountant. I took several programming courses, mostly COBOL, and my career kind of just took its course from there.
After getting my bachelor's degree, I worked at as a systems analyst, and became an MIS Supervisor a few years later. I earned my MBA from California State University – Fullerton in early 1987 and took a job as a systems manager in the insurance industry shortly after graduating. I have been in the insurance business ever since.
Would you consider yourself a CIO/CTO, or a hybrid of both?
I would say that I'm certainly more of a CIO. While I understand the technology side, in order to succeed as a CIO you have to have a deep understanding of the business. You don't get a seat at the executive table as a CIO unless you understand technology, but more importantly, you need to understand how technology enables the business.
What are the key issues facing a CIO in your industry today?
First would be the ongoing move to the digitally-enabled world. The whole notion of going from analog to digital is a significant challenge. We have to move to digital in an artful way and provide services that are not just internally focused, while constantly assessing what our external customers and distribution partners need.
Another big issue is cyber-security. This is big issue for all CIOs, regardless of the business you are in. With all the different types of malware and numerous hacker groups, the risks and threats are constantly evolving.
How do you maintain a balance between being hands on with your team and driving strategy with your C-level peers?
That requires an ever-shifting balance that changes from day to day. We have a talented IT team who are responsible for the day-to-day responsibilities. This affords me the opportunity to really focus on strategically aligning information technology with the needs of the business.
What talent strategies do you employ to stay ahead in this tight employment market?
Obviously, IT talent is something that all CIOs have to worry about. There's a real shortage of talent and skills in the market. We are coping in many different ways. For example, we have developed career paths for our associates and are focused on expanding their skills through internal development programs. We've also partnered with Tech Point (www.techpoint.org), an organization that focuses on growing Indiana's technology talent, to help us attract and retain early career associates.
What initiatives have you overseen to date during your tenure at OneAmerica?
During the seven-plus years I've been here, we've completely changed our operating model to provide improved service levels, increased capacity and more focus on the needs of business. Additionally, we have delivered on numerous projects including improved desktop and wireless capabilities, infrastructure capabilities and the retirement of legacy technology.
How do you foresee OneAmerica being different in two years, and how do you see yourself shaping that change?
In the future we will be much more digitally-enabled with operational processes that are streamlined to take full advantage of technology. IT will be on the forefront of developing these capabilities and providing scalable platforms to deliver services.
What personal traits and attributes are essential for today's CIO vs. say 20 years ago? How do you see the role continuing to evolve?
I think it is critical for today's CIO to be less of a technologist and more of a business strategist. During my early years in IT, there was more focus on the technology and less focus on the business. Today, the CIO must know where the business is heading and figure out ways to create the capabilities they require.
What you are going to see, and it's already happening, is that CIOs are starting to become chief digital officers and chief data officers. Companies are amassing huge amounts of data but the key to success is figuring out how to manage the data securely and use it for real-time decision making.
How do you decompress from the challenges of being a CIO? What do you do for fun?
I'm a big believer in work life balance. I'm an avid cyclist, hiker and skier and am looking forward to a ski trip this winter to Crested Butte, Colorado. One of my sons lives in Montana and I've skied there many times. Recently I've also taken cycling trips to Spain and Italy.
Who has been your biggest influence, and why?
That's pretty easy; it's my mom, who had a lifelong love of books and was a school librarian. She instilled a long and endearing passion for education and if it wasn't for her, I wouldn't be where I am today.
What books/blogs are you currently reading?
One recent read that I highly recommend, is The Boys in the Boat, which chronicles the U.S. men's rowing team who stunned Nazi Germany and the world by winning the gold medal at the 1936 Olympics.
My go-to for blogs and daily reading range from Google news and a number of specific feeds such as A.M. Best [financial ratings agency for the industry] for insurance industry information and Gartner Group for information technology news.
What advice would you give to someone who aspires to be a CIO?
I helped transform IT at a prior employer several years ago when the CEO then asked me to run the insurance operations division, but I somehow convinced him to let someone else do it. The second time within the same year he asked again, only this time there was no opt-out. It was a significant point in my career and I recall that he saw something in me that I didn't see in myself, and I should have been more willing to take a role outside of my comfort zone.
I would advise anyone who aspires to be a CIO to take a position outside of IT to learn the business from a different perspective. It will help you understand how to apply technology and give you a better understanding of the daily business challenges. From my perspective, I'm a much better CIO for having worked in operations.