The State of New York has appointed Dru Rai as Chief Information Officer (CIO). As CIO, Rai will spearhead the state's digital transformation efforts, working closely with state agencies to tailor smooth digital interactions with the government.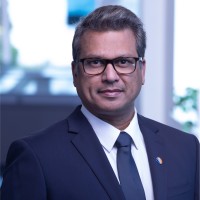 Rai joins the state from Quaker Houghton Company, where he served as Chief Digital Officer. Prior to that, he served in CIO and CDO positions for the Ball Corporation, DuPont Coatings and GE Advanced Material (a Division of GE). Rai earned his Bachelor of Engineering from G.B. Pant Govt. Engineering College in New Delhi, India and his Master of Business Administration from the University of Connecticut.
"It is a privilege to serve the state of New York and I am both excited and humbled by the opportunity, said New York State Chief Information Officer Dru Rai. Under Governor Hochul's leadership, I look forward to building a great team that will work cohesively to achieve the best possible digital solutions for all of our stakeholders. We will lean on the expertise of ITS to bring about a digital transformation that will improve the user experience and strengthen the trust between New Yorkers and their government. And we will promote collaboration across state agencies to ensure alignment with the state's strategic IT objectives, common technology solutions that work not just for some but for all, and a commitment to listening to our partners during every step of the journey from idea to delivery."
---
CIOs on the Move is brought to you by CIO Partners®. When hiring your next technology executive, experience matters. Trust CIO Partners, the #1 executive search firm for technology leadership talent.
---