Searching for Top Talent? Here's What You Need to Consider
Talent acquisition can be one of the greatest challenges for any leader — and, for some, a top KPI. Not only do you need to vet for someone with the right skills for the role, arguably the easier task, but also someone who is a strong fit and in alignment with the cultural norms of the organization.
To support our community on this front, we posed the question "Why Searches Fail " in the CIO Professional Network and received a host of responses, some of which we'll share with you here. We also asked Joe Gross, President of Executive Search firm, CIO Partners, to weigh in along with other experts from our community.
Here are five factors to consider when hiring.
Review the Job Description
Sometimes the best person to write or review the job description is you, the hiring leader. No one knows who they want for the role better, so take the time to ensure the description matches the responsibilities and qualifications and is not simply copied and pasted from previous roles. This will help candidates have a clear understanding of what they're walking into and will help avoid any surprises during the interview process.
Moreover, some job descriptions read as if the company is looking for a unicorn, deterring the most qualified candidates. Be sure that the description is attainable so that more candidates apply. Especially consider whether someone has to have experience in your industry, according to Gross.
"Don't get too locked into requiring that all candidates have experience in your specific industry. It is beneficial to expand the candidate pool and consider ancillary talent that can bring in new perspectives to your organization."

Joe Gross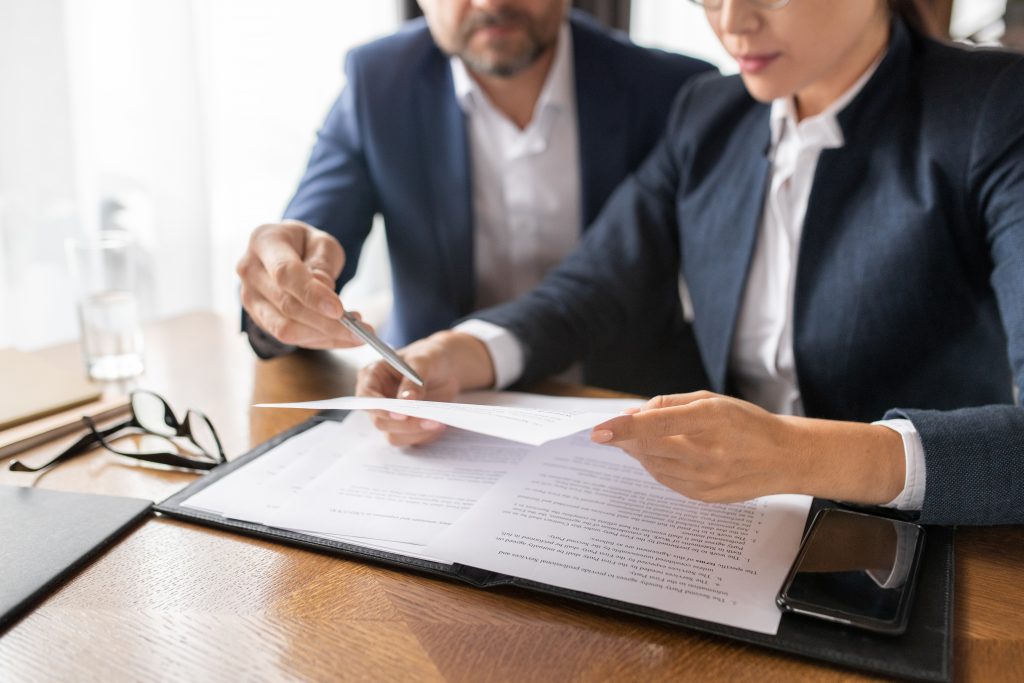 Tap Into Your Own Network
Oftentimes, we rely too heavily on an internal HR partner to funnel the best candidates to us. However, the most powerful way to expand the candidate pool is through our own professional networks. Don't hesitate to share a job opening on professional forums and follow through on recommendations from your peers. Merely relying on job boards and applicant tracking systems to scan for top talent may not be as effective as introductions made through your trusted network.
Establish an Interview Process
By this time, most candidates have been well-prepped for interviews, especially if they were recruited through a search firm. That's why it's important to get multiple perspectives in the interview process.
Gerald Stover, former Managing Director of Delivery at CIO Partners, recommends establishing a formal interview process. Decide who is on the interview panel and establish a rubric for feedback during interviews and how the feedback will be collected and measured. Also, be sure to establish which questions or aspects of the role each interviewer will focus on.
"When forming your search committee, being inclusive is important, but oftentimes organizations can get paralyzed by having too many cooks in the kitchen. Assemble a committee that is representative of the business, but one that will drive toward an expedient hiring decision."

Gerald Stover
Having a diverse panel can help determine whether a candidate is a fit from a cultural, leadership, and strategic perspective, and not just for the technical and operational components.
Don't Overlook Culture Fit
When a search firm is involved, it can be easy to miss subtle cues such as personality match and culture fit with the organization. This is especially true when engaging search firms on a one-off basis. Be transparent about the culture with candidates—if not in the search process, then definitely during the interview.
Darren Person, CIO of the NPD Group, says the interview process should screen for how candidates would potentially succeed in the company's work environment. This may include throwing in behavioral-based questions. He also pays attention to body language and demeanor and whether they are able to remain focused and calm despite being in a pressured situation such as a job interview. Moreover, he takes into consideration the questions the candidates ask him as well.
It's also important that, as the interviewer, you give candidates ample time to ask their questions as well.
"The interview process is a two-way street. Just as we are interviewing the candidates, they are also interviewing us to see if our organization is the right place to call their new home for the foreseeable future."

Darren Person
Don't Play Hard to Get
When you've interviewed a candidate who is the right fit for your team, do not keep them guessing. Even if the company is taking some time to fill the role, keep that person engaged so they don't feel as if they're in limbo—or worse, go elsewhere. Keep in mind that ghosting candidates entirely can have a negative impact on your company or even your personal brand, which can deter top candidates from applying in the future.
These are just a handful of tips on finding top talent. What strategies have you put into place to make successful hires? Or, better yet, what hiccups have you learned from in the search process? Share with us in the comments section below.