Northeastern University, a global research university and a recognized leader in experiential lifelong learning, is hiring its next Chief Information Officer.
Founded in 1898, Northeastern University's approach to integrating real-world experience with education, research, and innovation empowers its students, faculty, staff, alumni, and partners to create a worldwide impact. Northeastern has achieved the prestigious recognition as a top-tier R1 institution for research activity among U.S. colleges and universities by the Carnegie Classification of Institutions of Higher Education. Their global university system provides their community and academic, government, and industry partners with unique opportunities to think globally and act locally.
The system—which includes 13 campuses across the U.S., U.K., and Canada, 300,000-plus alumni, and 3,000 partners worldwide—serves as a platform for scaling ideas, talent, and solutions. Northeastern's personalized, experiential undergraduate and graduate programs lead to degrees through the doctorate in 10 colleges and schools across their campuses. Learning emphasizes the intersection of data, technology, and human literacies, uniquely preparing graduates for careers of the future and lives of fulfillment and accomplishment.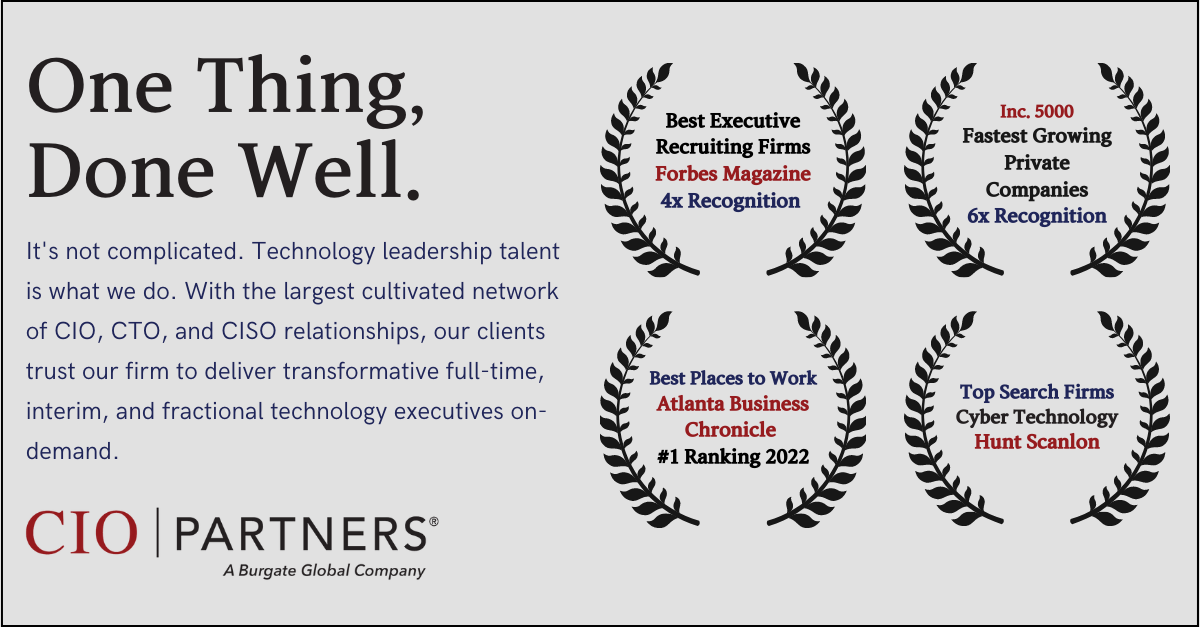 The Chief Information Officer will be located in Boston, Massachusetts.
CIO Partners has been selected by Northeastern University to lead the search. If someone in your personal network could make a significant impact in this role, please direct them to this opportunity via the IT LeaderBoard portal.