Since 2014, Joe Gross has served as President for CIO Partners®, a nationally recognized retained search firm with a niche practice in hiring top technology talent for their clients. Recently he also assumed the role of President of Talentric®, a talent acquisition partner that works with businesses to implement customized hiring solutions across their enterprise.
In this issue, Joe walked us through his career path, from starting off as a technical recruiter, to moving into the RPO world, and then to his current role. He shared his team's success in delivering legendary customer service for both clients and candidates during the hiring process. Joe also shared some tips on building a team as a hiring manager and advice for attracting top level talent into a high performing organization.
Tell us about your current role for CIO Partners and Talentric. What do you do for your organization?
I currently serve in a dual role as president of CIO Partners and Talentric. CIO Partners has been in business for twenty years and Talentric is entering its fourth year in business. These brands complement each other well and offer a variety of solutions in the talent industry.
As president, I lead the business development and practice development areas in both companies. I also lead the delivery organization where we have created a Recruiting Center of Excellence in our Atlanta office. The alignment of those two functions are crucial in supporting our relationships with clients and candidates.
Explain the rationale behind your career moves, how did you progress to lead your current organization?
After college, I entered the job market into a role as a technical recruiter with a company called Paragon, which was a partner for AT&T in New Jersey. My father had a relationship with the company and worked with their consultants regularly. Working with Paragon blended what I had learned from a technology standpoint in college with the enjoyment that I have in working with people. As they expanded down the East Coast, I transferred to Orlando, then to Jacksonville, and finally to Atlanta.
From there, I progressed into a branch management role with an industry competitor. I then moved into the Recruitment Process Outsourcing (RPO) sector with a company that supported multi-billion dollar organizations in their large hiring initiatives. In 2009, I decided to leave the industry and was recruited by a former client of mine to Recall, an organization that focused on document management, data protection, digital transformation and secure destruction. I led sales in the southeastern region for five years until there was a shakeup in the industry and I began considering other options.
Interestingly at that time, I was contacted by Mike Burgett, a recognized figure in the Atlanta entrepreneurial community. I had developed a great relationship with Mike over the years and we had kept in touch. He was looking for someone to lead the day-to-day operations of CIO Partners. It was an interesting opportunity as I did not have a great deal of experience in retained search, but I was willing to take on the challenge and learn. In 2015, I began a partnership with Mike, and here we are, where I continue to lead CIO Partners and have been recently entrusted to grow another one of our companies, Talentric.
Describe the difference in business models between CIO Partners and Talentric.
CIO Partners is a traditional executive retained search firm. A key differentiator is that CIO Partners focuses solely on IT leadership, assisting clients with recruiting efforts and placements for the top IT roles in their respective organizations. This may include chief information officers, chief technology officers or senior vice presidents of IT. We go further by partnering with top IT leaders to build out their leadership teams at the VP and director levels. CIO Partners will also assist clients with interim CIOs on project-based work or where they may have gaps in leadership.
Our sister organization, Talentric was really born out of a similar process as CIO Partners. Talentric performs retained searches for functions outside of information technology such as supply chain and logistics, finance, human resources to name a few. Talentric also offers unique solutions such as Search Augmentation® that focuses on middle management and individual contributor roles within and outside of IT. With both companies, we have truly developed a full ecosystem of talent support for our client partners.
What initiatives have you overseen to date in your time with your organization?
One of my first initiatives was to continue to improve our retained search process, further enabling the trust of our clients to exclusively partner on some of their most important hires.
I would say that the biggest continuing initiative is growing our client base by sharing our success story and the proprietary process that has benefited so many. It is important that we continue to evaluate the entire landscape of potential partnerships, not aligning our organization to a single industry or function, rather expanding our hiring process to benefit potential clients in all sectors.
Finally, I am also charged with growing our CIO landscape through our CIO Professional Network. This is a very unique initiative that started when our firm began corralling CIOs by industry and geography many years ago.
The network is exclusive, and memberships are issued by invitation only. It is of great value to our member CIOs as it provides a way for top technology leadership to connect and share best practices with each other via an online platform. It also provides an opportunity for us to assist and advise member CIOs on their next career move. We will continue to nurture, grow, and provide value to this proprietary network, which is currently around 2,000 CIO members.
As a hiring manager, what do you look for when you're building a team?
Integrity and competitiveness are key qualities, but I would say the most important factor is flexibility. Whether I am building a sports team or corporate organization, I am looking for people that are capable from a skill set standpoint and have a willing attitude to perform any role on the team.
This means that if we all had to be recruiting one day, we all could and would do it enthusiastically. If you have a team with that kind of flexibility, you will be in a good position to thrive and be successful even in unfavorable conditions. We have been very successful with building a flexible team at CIO Partners and Talentric and are constantly seeking new talent to join our organization.
How do you measure the work you do for your clients?
In our organization we utilize Net Promoter Score (NPS), a customer service standard that scoreboards how we are doing with our clients and with our candidates. When we engage on a search, on the client side, we send out surveys halfway through, at search completion and six months down the road to ensure that we provided a great experience for our clients.
On the candidate side, we want to make sure that we are also providing a great experience with every candidate that interacts with us. We send out a survey when they complete what we call our RightHire Process which is an intensive high-hurdle rate process. We do this to make sure that our recruiters are developing the right relationships with candidates and are following up appropriately.
As a company, we do quite well in these measurements. Scoring on NPS ranks from -100 to 100, so a very good score could range from 40 to 50. But we have scored consistently over 60 in the last three years in both candidate and client assessments.
Tell us more about the RightHire Process. What does it mean to your company, your clients and your candidates?
Our RightHire Process includes multiple phone and in-person interviews, leadership assessments, and an executive summary written by the candidates that allows them to talk about their experiences, work product and how those align with the client's needs.
All of our candidates complete this process prior to speaking to the client which serves as a purposeful vetting process. Early on we adopted the philosophy of preferring to lose a candidate early versus losing them late. These defined set of hurdles are created to assess whether candidates have the skills required, whether they have a true interest in the role, and whether they are ready to make a move from their current employer. It is truly different than what exists in the marketplace.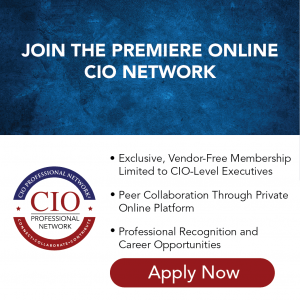 Our clients value this consistency across the candidate slate as all candidates address the same items, whether business, skillset or culture related. They also love it because they get an early look at how a candidate thinks, acts and aligns themselves to the role.
This process also facilitates our recruiting efforts and speeds up the overall timeline. Our executive searches as an example are completed in about ten to twelve weeks, which is well ahead of our competitors who may regularly take six to eight months to complete a search. We are simply leading the industry.
Speaking of success, tell us about some of the awards that your company has won and what you are most proud of.
We have consistently been recognized as an Inc. 5000 company. We are very proud of that, and it is a continued goal of ours. The Best Places to Work award is another by which we are proud to be recognized. We want to make sure that our employees are coming to a challenging, fun and fair environment that provides them opportunities to do things that they may have never considered or aspired to.
We also were recognized by Forbes in 2020. We were listed as #39 on the Forbes 200 America's Best Recruiting Firms and out of that, we were the number one firm that focuses exclusively in our niche.
Aside from achieving success in your company, how do you decompress? What do you do for fun?
I enjoy spending time with my family, playing golf and fishing. I truly enjoy all sports as competition drives me not only at work but also outside of work. I can't go fishing with my buddies without being competitive about the size of the fish or how many we catch. Whatever sport it is, I can pick someone or something to get behind.
Who have been your biggest influences, and why?
There are three people that come to mind. One is my dad, who instilled hard work and loyalty in me at a very young age. He was with one company for over 35 years, had a two-hour commute daily and sacrificed so that we could be in a location that we wanted to live as a family. From a business perspective, I had a leader at the RPO company that instilled responsiveness, sense of urgency and customer service. Thank you, Sara Robbins, for all that you taught me.
Interestingly, the same things that I learned from Sara are key drivers of success in my current organization as instilled by our founder, Mike Burgett.
If you weren't doing the job that you have today, what would be your alternative dream job?
My dream would be to have been an active member of the PGA tour. I wish that back in my early teens that I would have switched from baseball to golf. Who knows where I would be today?
What advice would you offer our readers that we haven't already discussed?
When attracting talent to your team, I would say keep an open mind and when presented with an opportunity to make a unique hire take a chance. We sometimes get too locked into job descriptions, industry expertise, and skillsets, when what really matters is the people. If you think you've got the right person, maybe you could sacrifice something in that laundry list of requirements and trust that if the person is curious enough and intelligent enough to figure it out, they will.