From the very beginning of his career, William Novak knew that he wanted to be a Chief Information Officer. He began his path to technology leadership in his college's computer lab and worked his way to the CIO seat. William harnessed his passion for business technology to succeed in his dream role.
We recently had the opportunity to sit down with William to learn more about his CIO story. In this interview, he shares how he has seen the role of a CIO evolve, his advice for aspiring technology leaders, and his favorite ways to decompress with his family.
Walk us through your CIO path. How did you decide to pursue a career in technology, and how did you get to where you are now?
My CIO journey began right after graduating high school. I had always been into gaming, but the technical aspect didn't really interest me until I got to college. I knew that I wanted to pursue a sound career path, and be successful, so I chose the technology field. And it came naturally to me.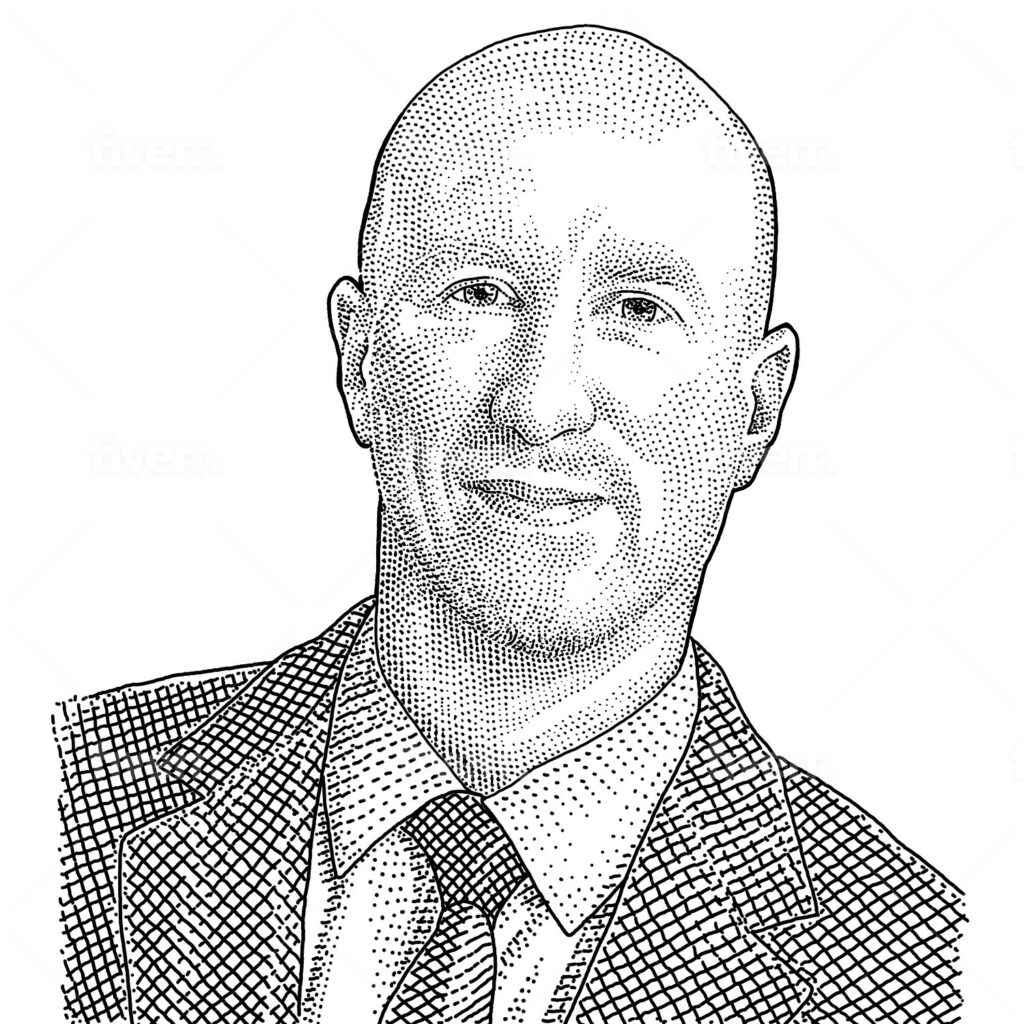 In college I worked in the computer lab and then was hired by the local fire department where I logged incidents and performed database work. My first job out of college was with an accounting firm as a network administrator.
Early on I always knew that I wanted to learn and lead. And that to become a CIO, it would be best to spend time as a practitioner in both application development and infrastructure support. Working in a multitude of industries including law, accounting, insurance/banking, medical, and manufacturing afforded me the opportunity to do both.
In 2016 I returned to the accounting industry with Meaden & Moore as a director and was promoted to Chief Information Officer in 2021.
Can you share a few of the initiatives you've accomplished as a CIO with Meaden & Moore?
When I joined in '16 as a director, I immediately restructured and realigned my organization in order to provide better service. That's been a common thread in all the roles I've held. I enjoy it, although it's not always the most fun way to start a new job.
One of the first things I did as a CIO was to implement an identity theft protection system for the firm. I think it's important that everyone uses this type of service, whether it's provided through your insurance company, or LifeLock, or whoever else. For our firm when new employees come on board, they are given the option of using this as a firm-paid benefit.
It was also important of us to focus on updating and evolving our cybersecurity policies and procedures to ensure the highest level of protection for our employees, company, and our clients. As a team, we also revamped our service desk delivery model and we continue to stress communication, collaboration, and ongoing security education across the firm.
You mentioned that you wanted to be a leader from the get-go. How has the CIO role changed since you started your career?
As table stakes, you still have to understand application development, databases, and how information is gathered and stored across an enterprise. And one must become knowledgeable on an organization's specific business systems.
However security has become the number one issue for many CIOs. The change is where the information is stored and how it's protected. The key is to know what data should be secured and at what level. It starts with the end user, and you have to layer the security for enough coverage and overlap.
What do you think about the current state of IT talent that's available, and what strategies do you employ to recruit and develop that talent?
The talent pool has definitely changed, and it's hard to put a finger on exactly what's going on. Obviously, the pandemic had a major impact, and perhaps it it accelerated what was already going to happen. Part of the issue is remote and hybrid work, which is a pain to manage, and a talent pool out there that knows a little about a little rather than a little about a lot. In the past, I've hired people with almost no IT knowledge. One of them still works in the industry today.

As a hiring manager, you have to think outside of the box. Some firms are looking at talent from outside of the country and we are adopting a similar strategy. Three years ago, we never would have thought to even hire someone from out of state who's never going to be in the office.
What advice would you give to someone aspiring to be a CIO?
First I would encourage aspiring technology leaders to develop a diverse technical background. It is important to be well-rounded and understand multiple development languages and security protocols.
However we know it is not always about the technology. Understanding how the business uses technology is so important. What applications do they use, how do they use them, and how can they use them better? You have to understand how the business operates, not just the technology. In fact, a business technology executive must keep an eye on emerging technologies that might help the business.
From a leadership approach, some CIOs bring their technologies and vendors with them when they move to a new role. But I don't; I bring my thoughts and processes with me, and I forge new friendships, new business partners, and relationships rather than bringing in what I've worked with in the past. I think that is different than what most people do.
Ultimately, the role is all about change. If you sit in this seat and don't expect change, you aren't going to be successful. Surround yourself with smart people, and then you will ultimately succeed.
Whom would you say has been the biggest influence on your career path, and why?
Number one is my family. They push me to be the best. My wife of 34 years and my daughters are all smarter than I am. I want to show them how to succeed and that you can do well in life by pushing more than your plow. I've had their support from day one.
I've had a couple of good mentors throughout my career. Back when I worked at a medical device facility, I worked for the guy who co-wrote Intel's chipset language but didn't take any of the credit for it. He told me everything about the ins and outs of the chipset and how it understands the ones and zeros. The second guy was at Chase Bank. He was a tough person, and he pushed me hard, but there was a reason behind it all, and it shaped who I became today.
How do you decompress from the challenges of being a CIO, and what do you like to do for fun?
Spending time with my family is always fun. Our favorite spot is a beach in South Carolina and we enjoy relaxing, riding bikes, and playing games.
We're a family that decompresses together by watching TV shows and Hallmark movies, and honestly, those are the best because of the common theme in the story lines – happy endings and love.
Are there any books that you recommend, gift to others, or that have shaped you as a CIO?
I have always enjoyed reading fiction. Harlan Coben is one of my favorite authors. He writes so well and keeps you engaged. While I am not a big reader, the key to a good book is to keep me interested.
I absolutely recommend Greenlights by Matthew McConaughey, Before you Leap by Kermit the Frog, and Holes by Louis Sachar. They have meaning behind them, and they're very good stories.
Do you have any final words you'd like to share?
Having had the benefit of many mentors over the years, here are a few philosophies that I have picked up along the way.
Always move forward. Don't dwell on the past. There's going to be something that can be done differently today.
Take criticism lightly. It's a tool for you to use to get better.
Surround yourself with honest, smart people.
Don't fall into the ego trap. If you disagree with others and think you're right, just bear with it, move through it, and make yourself go forward.
Don't burn your bridges because you never know when you might cross paths with them again.
Always keep an open mind when talking to vendors because you never know when you might meet them in person or who they might go on to work for.
Just be nice.
Be confident and when you have a plan stick with it, and don't doubt yourself.
Don't reinvent yourself because of others. Stay true to yourself and respect others at all times.
You never know someone's story unless you ask, so don't judge a person you never got to know.
Pay it forward, volunteer, and help others that need help. It will make you feel better afterward, no matter how you felt before.