In the intersecting worlds of business and technology, 10 years can sometimes seem like an eternity. The smartphone industry hit its 10-year anniversary only recently, and other innovations like ride-sharing services, self-driving cars and fitness trackers (to name just a few) have made significant waves in just the last few years alone. Keeping up with new technological changes – or at least making sure that businesses are prepared for them – is an integral part of the CIO role today, and it seems unlikely that this requirement will change soon.
Over the last 10 years, CIOs have seen change and role evolution as well, even if their goals have remained mostly the same. Survey data from 10 years ago shows that technology executives prioritized business success a decade ago in many of the same ways they do today. CIOs from the present reaffirm this focus, especially those who spoke with the National CIO Review. However, data from 2008 and 2018 is not identical, and it's clear that technology executives today enjoy far more receptive work environments, especially in terms of cooperation between IT and lines of business personnel. Centrally, CIOs and technology executives have made significant strides in efficiency and business goals over the last 10 years, even as environments shift around them.
CIOs 10 Years Ago
A decade ago, CIOs worked to leverage their IT expertise to achieve business success, much as their 2018 counterparts do today. Even if technology executives couldn't count on the same cooperation from business leaders that they currently enjoy (an important subject on its own), they understood the most important functions of their jobs. Data from 2008 shows CIOs' focus toward combining IT departments' skills with business leaders' acumen. As these leaders praised cooperation, faced disconnects in communication and worked to continue to establish their roles, they designed a business-focused blueprint that many later leaders would follow.
The 2008 State of the CIO survey – published by CIO.com – is one of the best empirical overviews of what technology executives faced a decade ago. For many of these individuals, the answers show that 2008 marked new levels of success. Kim Nash reported on many gains for CIOs that year, claiming, "More CIOs report to the CEO (41 percent) than to any other position." She continues, "That statistic has held fast three years running and is important because that relationship is a good predictor of a CIO's success or failure." Today, the importance of direct lines of communication between IT leadership and the head of a company seems obvious, but the solidification of this relationship a decade ago represented a major victory for IT leaders.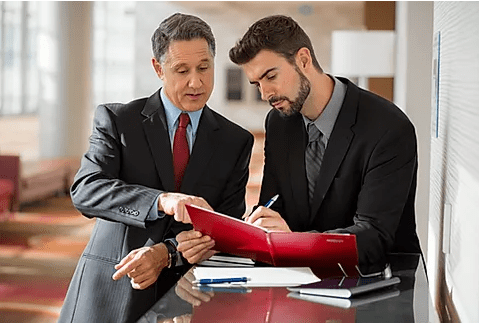 Despite chain-of-command success, many of the surveyed CIOs in 2008 found themselves struggling to fully communicate their ideas. While certainly not the only difficulty they faced, many CIOs found demonstrating the value of a fully-functioning IT department (and a C-level executive to lead that department) to be especially challenging in 10 years ago. Many of the CIOs that Nash wrote about spoke at length on the difficulty of fully integrating their departments into the business functions of their companies. Even if they saw themselves as business partners, demonstrating this vision was not easy.
CIOs in 2018
Today, the best CIOs focus primarily on using technology and information to help serve the business interests of their companies. Dennis Yang, CIO for the MPAA, told us that, "the most important part of this job is to understand current business challenges and provide solutions." While there are many important, specific parts of technology leadership roles, these executives' overriding goal is to drive business success through information and technology. Beth O'Rorke, CIO for Blue Cross Blue Shield of Massachusetts, approaches every challenge she faces from this business perspective. She told us in an interview, "When problem solving I like to brainstorm and work through the issue by framing it in the language of the business and how this will impact our core customer." This outline of CIO responsibilities may seem obvious to those familiar with the role, but it is worth repeating in the context of similar data from 2008.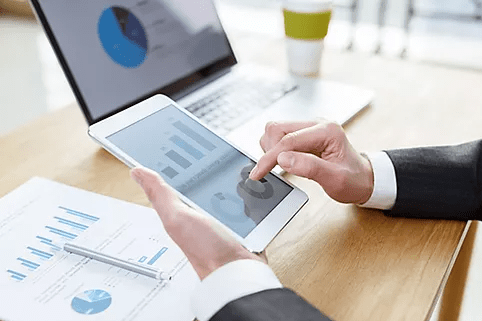 CIOs in 2018 have found unprecedented success in merging IT expertise and business success (although many still face resistance to their goals). In CIO.com's State of the CIO Survey, Beth Stackpole reported that, "The 2018 State of the CIO survey found stronger cooperation and better alignment between IT and its LOB partners," and "During the past year, almost three-quarters of respondents (71%) said IT and LOB engage more frequently in collaborative projects where there is shared oversight." Many of the CIOs we spoke to at the National CIO Review reinforced this idea of greater cooperation, pointing to workplaces where business success and IT innovations go hand-in-hand instead of working toward separate goals.
Despite work environments that favor more cooperation, Stackpole also reported that many technology leaders still struggle to meet all of their goals. The complexity and urgency of day-to-day IT operations often hold CIOs back from fully pursuing the transformational business changes they hope to accomplish. Security concerns, for example, can take away resources from efforts to instate cloud storage or faster networks. A recent Logicalis survey reported that "the majority of CIOs spend between 60 and 80 percent of their time on day-today IT management, leaving little time for strategy and still less time to deliver the wholesale digital transformation that promises to unlock such rich rewards." As a whole, 2018 is undeniably a fantastic time to be a CIO, but better workplaces haven't meant the end of significant obstacles.
Visionary Similarities; Workplace Differences
From this broad view, it's easy to see the visionary similarities between the goals and responsibilities of the CIO role in 2018 and those same duties in 2008. In particular, the responses from CIOs and writers from a decade ago clearly point to technology and information aimed at the end goal of business success. Today's CIOs – broadly speaking – feel the same way. However, even as their overarching goals have stabilized, the world around technology executives has changed in meaningful ways that ensure even the best CIOs will still face many challenges.
The biggest difference between 2008 and 2018 for CIOs is almost certainly the degree of cooperation between business operations and IT. When we spoke to Marty Smith of GreenSky, he told us that cooperation is much more essential than it used to be. He said, "Twenty years ago, IT felt like it had to be removed from the business. Departments were on different floors, in different buildings, and relationships with other departments were often adversarial." Smith believes that the current business climate is much more receptive to vital cooperation. As he says, though, this is a relatively new development. Today, there is much more room for collaborative success than in years past.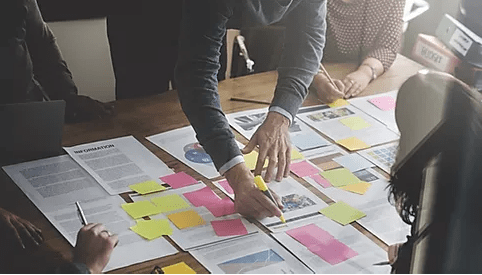 The challenges listed in 2008 and 2018 are illuminating. CIOs don't struggle as much to demonstrate their value to their peers, but many still face hurdles that restrain their true potential. One could debate whether it's better to have coworkers who are unreceptive to technology or be hampered by day-to-day concerns, but the truth is that both environments pose real challenges to CIOs who want to perform their jobs as well as possible. Information and technology systems – and the people who run them – are a wonderful asset to any company, but they can only accomplish finite results when placed in limiting environments.
Conclusions
The CIO role had partially solidified itself in 2008, and matured even further by 2018, and the data here shows how the mindsets of technology executives supported and built this change. Many of the CIOs we spoke to stressed the importance of lasting leadership qualities in their responses, demonstrating that the maturation of the CIO role depends much more on sustainability than trend chasing or highly-specific skills. "Leadership skills are important, but it is most important now to understand and connect with the business," Sarah Naqvi told us. In the same vein, OneAmerica's Gene Berry said, "I think it is critical for today's CIO to be less of a technologist and more of a business strategist." Although the technology that these leaders use is more advanced than ever, the business aspects of their jobs still hold primary importance.
Over the last 10 years, CIOs have dramatically improved cooperation between lines of business and IT. As the interviews and surveys show, the foundation for increased success today owes much to the mindsets and work ethics of previous CIOs. The surveys also show that technology executives still face many challenges, even if they are different from the obstacles 2008 CIOs had to overcome. The past decade has brought unprecedented changes in technology and the ways that people use it. By remaining committed to business success, the best CIOs have kept pace.