As a technology leader in your organization, your overall responsibilities may vary, but what's your specific CIO superpower? In short, if you were asked to perform one spectacular function in the organization, what would it be?
Cybersecurity? Transformation? Business Intelligence? Leaping Tall Buildings?
Well, there's no time like the present to share your expertise and brand yourself as a thought-leader among your peers. As your team's technology superhero, we encourage you to thoughtfully consider writing for The National CIO Review.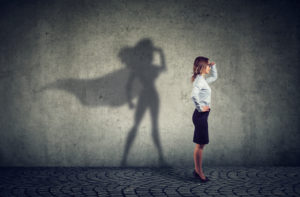 In 2017, when we decided to launch a new and forward-thinking publication for technology executives, we knew that the current model was broken. Today when you peruse the myriad of old school technology publications, you will notice that the articles are written by well-meaning authors, but unfortunately with limited real world experience in the technology sector and often with listicle, non-relevant topics.
A key differentiator for The National CIO Review is that our articles are written by our vetted community of CIOs/CTOs/CISOs and the content is fresh, actionable, and on-target for today's technology leaders and their peers in the c-suite. Currently at 25K subscribers and growing, we are continuing our build of a world class publication, written by technology executives for technology executives.
If you are ready to begin your journey as a recognized thought-leader, we encourage you to apply to become a TNCR Contributing CIO.
In the meantime, feel free to peruse some of the great articles written by these forward thinking technology executives for The National CIO Review.
Bill Serva, Lonnie Snyder, Dean Crutchfield, Lonnie Garris, Art Hair, Harsha Bellur, Chris Laping, Ajit Singh, Gareth Barr, Mark Cooke, Matt Guilfoyle, Christopher Davis, Michel De Fontaine, Fred Brown, Keith Bethel,  and Jamie Adams.