Walgreens Boots Alliance (WBA), an integrated healthcare, pharmacy, and retail leader serving millions of customers and patients every day, appointed Neal Sample as Chief Information Officer, effective immediately. Sample replaces Hsiao Wang, who departed the company after assuming the role just under a year ago. As CIO, Sample will spearhead WBA's IT strategy and the implementation of its digital innovation and technology as well as work to improve its digital experience for both its customers and patients.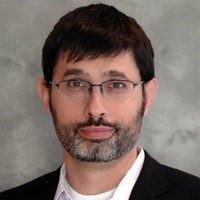 Sample brings over 20 years of technology leadership experience spanning across financial services, consumer internet, and healthcare. He's previously held IT leadership roles with companies including Yahoo!, eBay, American Express, Express Scripts, and most recently Northwestern Mutual. While at Northwestern Mutual, Sample served as CIO, helping to modernize legacy infrastructure and rebuild, optimize, and centralize the technology function after the company's acquisition.
"I am excited to welcome Neal to our executive leadership team and confident that as our CIO he will help take our IT capabilities to the next level using his strong background and experience in formulating modernization plans, implementing technology solutions, accelerating growth and redefining standards of execution excellence," said Tim Wentworth, Chief Executive Officer of WBA. "He will be a key component to achieving our goals as we build on the company's pharmacy strength and trusted brand to evolve healthcare delivery."
---
CIOs on the Move is brought to you by CIO Partners®. When hiring your next technology executive, experience matters. Trust CIO Partners, the #1 executive search firm for technology leadership talent.
---