Hsiao Wang will assume the role of Chief Information Officer for Walgreens Boots Alliance (WBA) on September 26 and report to CEO Roz Brewer as a member of the Executive Leadership Team. He will lead the strategy for WBA's IT function and implement its technology and digital innovation. He will focus on advancing WBA's technology platform to deliver on the company's strategic priorities, emphasizing its digital experience for customers and patients, including technology-enabled healthcare solutions for Walgreens and Walgreens Health.
"We are making tremendous progress on our strategic priorities, including transforming and aligning our core business and building our next growth engine with consumer-centric healthcare solutions. With today's announcements, we are entering our next phase of execution and elevating our capabilities even further," said Brewer.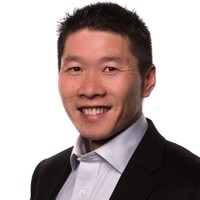 Wang is an MIT-educated IT expert who specializes in the retail sector. He joins WBA from The Michaels Company, where as executive vice president and CIO, he oversaw product development, engineering, and operations for all technology functions. Before his time at Michaels, Want spent 16 years at Walmart in an array of roles with increasing leadership responsibility in technology and IT, culminating in his role as senior vice president and chief technology officer for Sam's Club.
"Joining a company with such strong consumer trust and a clear vision to be the leading partner in reimagining local healthcare and wellbeing for all is a tremendous opportunity. I am excited to work with an outstanding team to lead the continued transformation of technology and digital innovation at WBA, as well as unlock and create consumer-centric healthcare solutions," said Wang.
---
CIOs on the Move is brought to you by CIO Partners®. When hiring your next technology executive, experience matters. Trust CIO Partners, the #1 executive search firm for technology leadership talent.
---