One of the most critical skills in the CIO's leadership toolkit is influence.
Today, CIOs are like quarterbacks on the field, often relied upon to ensure all elements of the offense are inspired, running smoothly, and that all peers on the field are performing in orchestration inside a matrixed organization.
We may not have all the physical attributes to be a successful football quarterback, but we need to demonstrate many of the same leadership attributes as a quarterback to be a successful CIO.
So what does it take to perform as the leader everyone can depend upon to run the offense? Trust THEN influence…not the other way around. Trust is the predecessor as it is foundational to influence. Imagine the quarterback calls a play, but then decides not to attempt to run the play? The need to improvise aside, to be credible to the team, the leader needs to follow through with the design of the play, otherwise he or she risks losing trust and credibility with the other players.
To earn trust isn't simple.
Even well-intentioned CIOs, who consistently demonstrate integrity, often misunderstand integrity as the only attribute of trust. Unfortunately, these CIOs are surprised when they are perceived by their peers to not be trustworthy. In Steven Covey and Rebecca Merrill's book, The Speed of Trust, they are formulaic in their description of results and the role trust plays in generating results:
Many think: (Strategy X Execution) = Results
Covey and Merrill use the following: (Strategy X Execution) X Trust = Results
The Covey/Merrill equation emphasizes the reality that we don't operate alone to generate results. Results are more assured when partnerships and coalitions are aligned in an environment of high trust.
So now knowing trust is this important to a CIO's goal of influencing others to achieve results, let's explore more closely what trust means.
Trust requires a CIO leader to demonstrate a set of character attributes while performing consistently well in a number of key competencies. Influence is exercisable when trust exists as we must keep people aligned strategically and programmatically to common objectives. And if that isn't enough, it requires the leader to perform with steadfast discipline and consistency with a large constituency of peer leaders, partners, and vendors all matrixed together. In other words, it requires high emotional intelligence across a number of character and competency areas.
I've long relied on the below diagram to keep this concept of trust, character, and competency attributes front and center. This diagram was shared via a colleague several years ago, and I have always tried to keep this handy as a reference.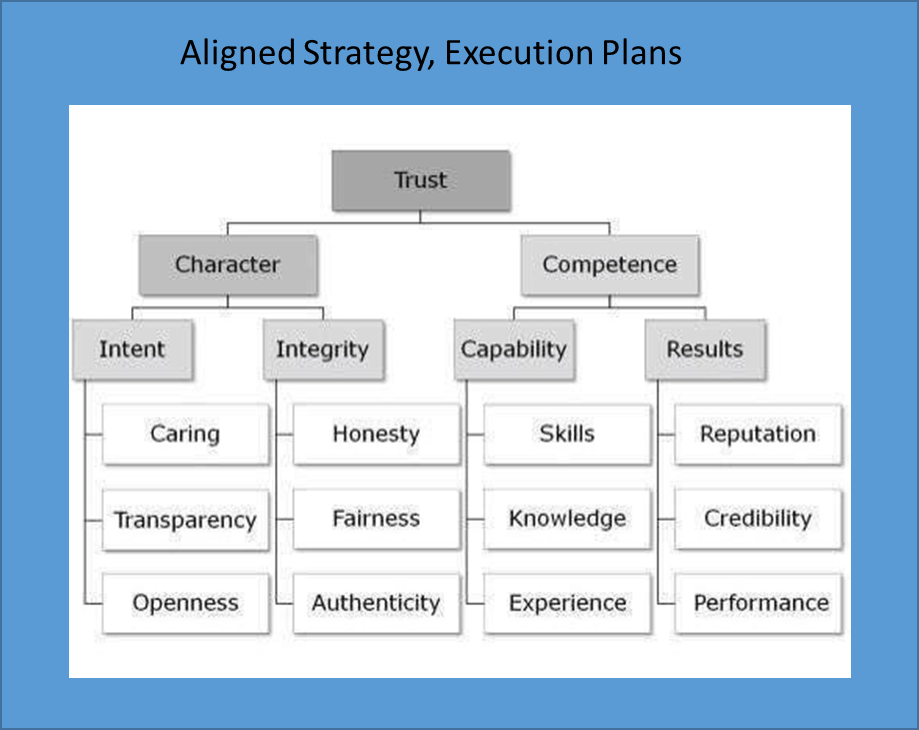 Sure it's asking a lot, but when we know the importance of trust in the results equation, we must be invested personally and intentionally in developing and maintaining trust inside a community to get results.
Trust cannot be taken for granted. Trust must be earned through our consistent character behavior and demonstration of competency.