As college football season kicks off, the name Deion Sanders stands out among the rest. Known for his phenomenal athletic career and new position as the head coach for the Colorado Buffalos, "Coach Prime" has picked up a thing or two on leadership throughout his years.
Prior to the Buffalo's recent face-off with Colorado State, controversy struck between the head coaches. Sanders kept his sunglasses on during a press conference and the rival coach for Colorado State, Jay Norvell, found it less than respectful and spoke out about it publicly.
In what some would consider a masterful move, Coach Prime used this presumed slight to fuel his team's fire and reinforced a few leadership lessons:
Don't get caught up in your emotions when you come under attack.
Never let a crisis go to waste.
Leverage free publicity to promote your brand.
After the exchange, Prime found a way to set emotions aside and look for an opportunity to motivate his team. Rather than playing the victim, he used the situation to lead his young squad to win the face-off against Colorado State (43-35).

Not only did Coach Prime's attitude motivate but he furthered his own personal brand and generated a little revenue. In fact, he recently collaborated with Blenders, to create his own sunglass collection. While the line was new, the popularity surrounding it was weak – until he saw an opportunity and grabbed it. He turned the negative publicity from the coaching rivalry into a positive opportunity to shed light on his business endeavors and generate over 1mm in sunglass sales.
By reframing the situation he was able to benefit himself, his team, and the image of the Colorado Buffalos as a whole.
The Wrap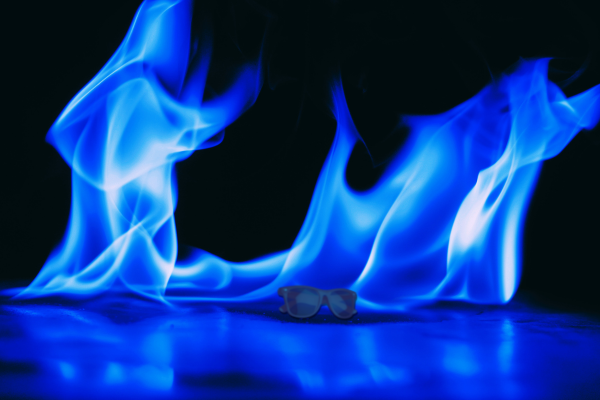 Coach Prime's ability to turn criticism into an opportunistic and motivational moment showcases the importance of resilience and strategic thinking in leadership. When faced with adversity or negative comments, one can find opportunities for growth, motivate their teams, and enhance their brand.
This real world example from sports highlights the power of seizing the moment and using it to your advantage, ultimately benefiting both your team's performance and the bottom line.
Go Deeper —> How Deion Sanders Took Criticism and Spun It Into Gold – Inc.