"Congratulations Rita, we've decided to promote you. Effective tomorrow, you'll be the new manager of the quality assurance team," said the director of the product development group. "We should warn you, though, the team you are inheriting is fairly weak. Of course, we will have to help you replace some people to make your team much stronger," he continued.
At the time, Rita was not sure whether she should be excited about the promotion, or if she should fear the challenge laying ahead. Firing people was not what she signed up for in her first managerial role. Yet within six months in her new role, Rita managed to take the team from "underperforming" to "producing expected" results. Moreover, she was able to do so without replacing a single person, because she recognized that there were actually some exceptional people on her team, regardless of the fact that none of them fit into the traditional mold of a development team.
Here follows another true story: After working 10 years in Microsoft USA, I was put in charge of Customer Service and Support for Asia. My first expat assignment—what an amazing feeling! I moved to Singapore in early December. After the first few days, I began planning a trip to South Korea to meet my team and get a state of the business. Before the trip, I sent the team a few topics to discuss and prepare. Soon, I was in Korea to meet the entire team and the director who reported directly to me.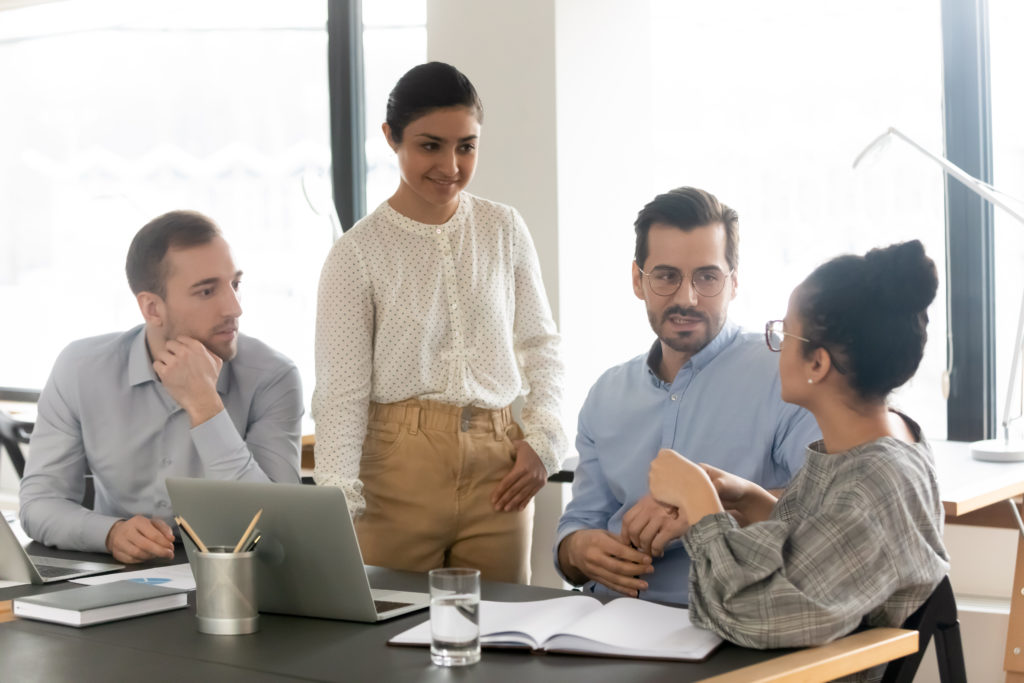 The team visiting Korea with me was indeed very diverse. I, an Indian born-and-educated turned American by immigration, was traveling with my business manager, a Chinese born woman turned American by adoption, and a Middle Eastern architect living in Singapore. Yet, even with the diversity in the room, we had the toughest time getting the rest of the team to share their thoughts when the business review started. The director read every line of every slide meticulously, but monotonously. For any question asked, the entire team would huddle and discuss in their language (which none of us understood). Then the director would respond with one-word answers – always "yes", "no," or "possible." This was not a review; it was just a painful experience. The question in our minds was: why did we travel so far for this?
We could not figure out how to get the rest of the team to engage and say anything outside of the slides. We thought maybe it was a language issue. Maybe our English was too fast. Maybe it was something else. We just did not know. The evening we arrived was noneventful. The next day the same. Slides after slides being read by the director and abrupt answers to any question. The second night happened to be the night of a Christmas celebration. We went to the celebration, ate, drank, and after the party, the team decided to go barhopping. I joined them, of course. And the next day, when I showed up to work, the entire office had changed. Not only did people speak openly to me, but also in advanced English. The business review that followed was effortless. Discussions were happening, decisions were being taken. In fact, one of the team members even came up to me and fixed my tie that was slanting to one direction.
Wow! What happened last night, we wondered.
The reality today is that we all know having diversity is good for enterprises. Or at least, we have read that diversity brings innovation and creativity. HR teams create metrics that measure how much diversity is in their company. CEOs tell the board how diverse they are as a corporation.
But how do we work effectively with diverse teams? How can diversity produce innovation and creativity?
Can the "normal" way of managing and motivating teams work for all cultures and all types of diversity?
My reason for telling the two stories above is the same: "we need different strokes for different folks." The standard approach of management, whatever it may be per organization, does not work for everyone. The exact same things do not motivate everybody to perform their best. Some things are routed so deep in society's culture that they cannot be changed. Instead, we must understand them, and work with them.
Can the "normal" way of managing and motivating teams work for all cultures and all types of diversity?
The members of the team Rita inherited were very diverse, and yet they were considered low performers. For example, one was an Indian-born woman who had migrated recently to US and had a young child. It was vital for her to manage work around her child's daycare schedule. This did not compare well to other ruthless product team members who worked 60-hour weeks regularly. Furthermore, Indians of our generation were taught not to question our teachers or elders. In fact, "Guru" is considered to be of the same level as "God." Therefore, this team member refused to speak up in front of those above her on the org chart. When she had great ideas, she would keep them to herself, in fear of it contradicting her senior's idea. When she thought a decision was incorrect, with reason, she would not challenge it. Hence, although she was adept and incredibly intelligent, her seniors considered her an under-performer. As her manager, Rita realized this, and took the time to listen to her ideas in one-on-one discussions, then air them in public meetings. Rita was lucky to be from the same background as this team member and hence could easily connect. Suddenly, the once "weak" team member was generating brilliant ideas.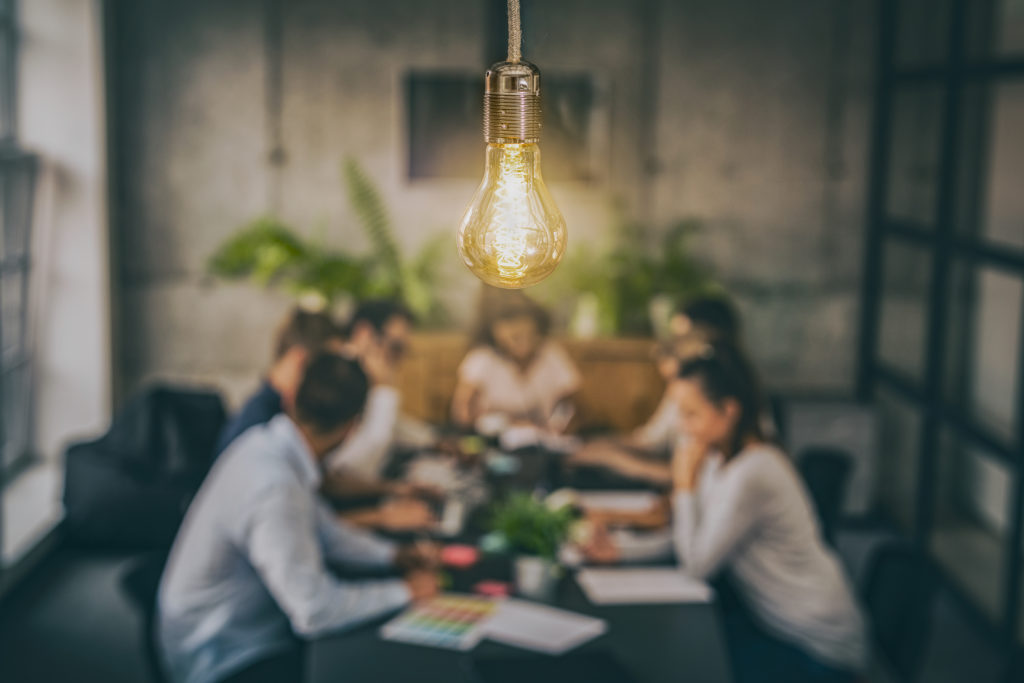 The second story is equally cultural. Since that day, all my offsites start with a day of games, dinner, and drinks – no work. Waste of time, you think? Not once you see how the team members interact and collaborate the next day.
I face a different problem every day in France. When I speak too fast in English, some people shut off and act like they have no ideas of their own. However, when I speak slowly, or repeat every key point a few times, the creativity really starts to flow. Of course, the reverse is equally true when my team members speak to me in French. We will cross this language barrier soon, I am sure.
All this goes to show that it is not enough to just have and report diversity. Really, that's just a ticket into the party. We actually need to teach our managers how to work with diverse employees and diverse customers. The needs and motivators of different employees won't be the same. Similarly, small things can upset different customers. For example, giving a business card to a Japanese customer with one hand is a sure way to insult him or her, and there's no doing business after that. Use both hands to give the card, bend as you give the card and read the card in front of the person giving it to you.
All this goes to show that it is not enough to just have and report diversity. Really, that's just a ticket into the party. We actually need to teach our managers how to work with diverse employees and diverse customers.
So, how does a manager learn to work with a diverse team? How do we teach our managers to motivate a diverse team so they can collaborate, innovate and innovate? That is the million-dollar question.
When I went on my first expat assignment, Microsoft organized a "cultural awareness" session where I learned some major cultural mannerisms. Similarly, when I came to France, a similar event was organized to educate me on French culture. There was so much to learn in each session, and I still refer to my notes.
How can enterprises provide diversity education to every manager? How can managers work with diverse teams to get the best out of each person, in any case of race, sex, culture or other diverse background?
This is what each independent company needs to work through to maximize productivity and payback. How many companies have a diversity education program that can teach managers to work with diversity?