A reoccurring dream…..its the 1st day of school, I am on the yellow bus, lunch in hand. I walk into the mass of students heading to classes. I am not ready, I can't find my room…..
It is amazing how the initial anxiety of a new adventure, a new role, or endeavor can stick with us throughout our lives. But alas it is just a dream and perhaps as such drives us to over prepare for those opportunities that we will face in life.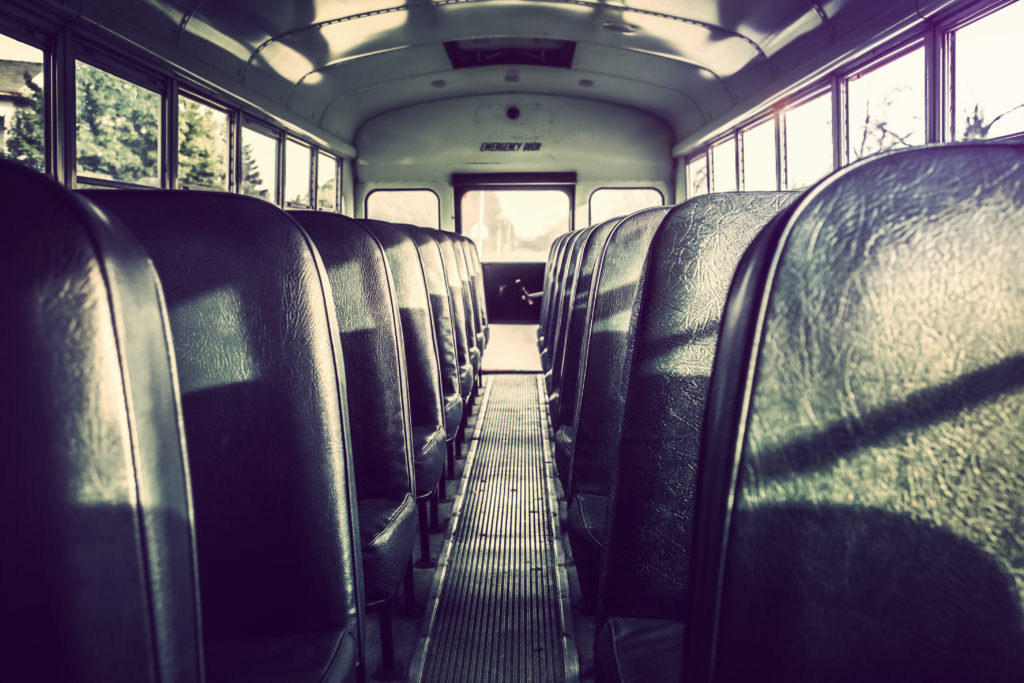 Fast forward to current times. I am an industry veteran. A long and cultivated technology career has led to this moment. It's the night before I start my new CIO role. Whether with a new company or promoted from within my organization, this moment is not too different from those early days as a young student attending my first day of classes.
Am I ready? Am I prepared for this opportunity? How will I achieve success?
We recently held a thoughtful discussion within our CIO Professional Network on the topic of what advice these tech industry leaders would give to a CIO starting a new role and what best to focus on in your first 100 days.
Many thanks to Thomas McNeil – Former CIO for Medical Innovation Collaborative, Scott Midkiff – CIO for Virginia Tech University, Scott Hicar – CIO for Benchmark Electronics, Bill Serva – Vice President of IT for Goodwill of Central and Northern Arizona, Phil Stevens – CTO for Sportsman's Warehouse, Joydeep Roy – CTO for Applied Data Corporation, Harsha Bellur – CIO for James Avery, and Satyaki Lodh – CIO for Borden Dairy Company for their insights, experiences, and advice.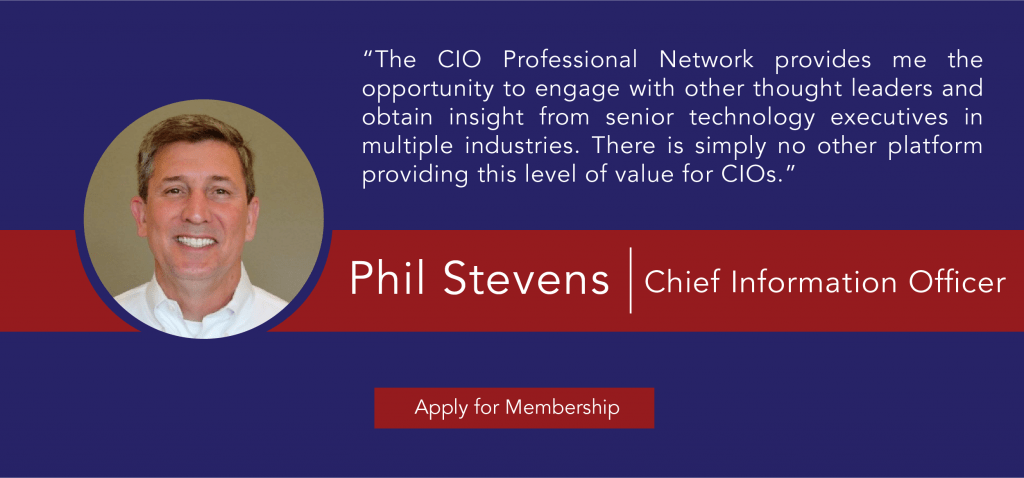 One – Assess Current State and Capabilities
Depending on the state of the organization, try and get a deep understanding of the lay of the land. Everything you see and experience on day one may not be all of the truth.

Joydeep Roy – CTO for Applied Data Corporation
Learn the capabilities of your new organization. This applies to not only your direct reports, but also to your executive peers. Learn about how the organization has handled change in the past. Is it tolerant to change or resistant?

Thomas McNeil – Former CIO for Medical Innovation Collaborative
It was also important for me to better get to know everyone on the IT team and find out what was important to them. I set up meetings with every single one of them and asked about their expectations of me in my role, what they wanted from a career development perspective, and how we could make the department better.

Bill Serva – Vice President of IT for Goodwill of Central and Northern Arizona
Two – Begin with a Fresh Mindset
If I have to judge the past then the most reasonable assumption I can make is that you did the best you could in the situation. We are in a new situation so let's figure out the best course going forward. As teams come together and perform their best you recognize their contributions and encourage them to climb even higher.

Phil Stevens – CTO for Sportsman's Warehouse
Three – Start Slow, Finish Fast
Avoid the tendency to make a big splash with immediate changes. Small incremental improvements helps build credibility to afford the big changes.

Harsha Bellur – CIO for James Avery
Four – Build Strong Relationships with a Service Mindset
Recognize that you suddenly work for everyone – senior leaders at your organization, your direct reports and others in your organization, and all of your user community. This relates to the need for "servant leadership."

Scott Midkiff – CIO for Virginia Tech University
First, it was important for me to let the Senior Leadership team, which included all the department heads, know that I was starting with a clean slate. Forget about any issues you have had in the past and let's move forward from this point. We had a history of saying no and I wanted to change that. So I told people if they asked for something in the past and we had said no, ask again. I also asked for complete honesty from them if there were IT systems or people that weren't working for them.

Secondly, I needed to develop good working relationships with every single department head. I setup meetings with each of them and asked what we could do for them. I also sought to understand each area of the business and their pain points with IT. From there, I developed a plan to address their concerns and build strong relationships with each one of them.

Bill Serva – Vice President of IT for Goodwill of Central and Northern Arizona
Five – Put the Business First
It is all about the business – technology is secondary. Spend time upfront with the business functions – if you are in manufacturing, see the plants, if you are in a delivery business, take route rides, etc. See how the business actually works. Technology is just a means to an end and not the end itself.

Satyaki Lodh – CIO for Borden Dairy Company
Six – Strategic and Operational Excellence
Be strategic as much as possible and operational as little as possible. There will be times when you need to be operational, but the pressure to be operational – by your team and others – will be strong but that has to be managed.

Scott Midkiff – CIO for Virginia Tech University
CIOs typically get consumed in the operational technology objective. How can the cost of IT be managed, mitigated, etc. Table stakes for sure, but can easily become a tactical trap. If you are an internal candidate who has been elevated to CIO, then the situation is even more challenged as you've built a track record of tactical execution which makes it harder to pivot to strategy.

Scott Hicar – CIO for Benchmark Electronics
Seven – Setting a Course for Transformation
If your first set of CIO conversations is on how IT will transform to drive growth more effectively or more aggressively especially where you can apply Digital technics, you will be on a great first step.

Scott Hicar – CIO for Benchmark Electronics
Eight – Seek a Coach and Mentor
Never stop learning. Your peers in your organization and your peers in the CIO community are an important source of knowledge.

Scott Midkiff – CIO for Virginia Tech University
As a new leader, I sought out a professional coach with experience working with executives. This was extremely helpful because it allowed me to hear about the experiences of others that she had worked with. It was also a great way to come up with ideas on how to be a more effective leader as well as develop a strategic plan for the department.

Bill Serva – Vice President of IT for Goodwill of Central and Northern Arizona
Nine – Exude Confidence
But most importantly, in both cases, remember this, you were brought into this organization for a reason. The reasons are your experience and insight into how IT resources can be used to support the corporate strategy.

Thomas McNeil – Former CIO for Medical Innovation Collaborative