With an extensive background in mergers and acquisitions and private equity, Steve Collins serves as Chief Information Officer for Great Expressions Dental Centers, a leader for nearly 40 years in preventative dental care, orthodontics and specialty care.
Steve shared with us in this issue how, starting with his service in intelligence while in the Marines, he forged a career path that would lead him over time to several CIO opportunities, both permanent and in relation to M&A work. In addition to why he sees IT in the M&A space as the best work in the world, Steve also spoke to us about tackling the challenges of a pandemic with a return to his basic tenets around speed, certainty, and focus on the business.
Walk us through your CIO path. How did you decide to pursue a career in technology, and how did you progress to your current organization?
Since I worked in signals intelligence in the Marine Corps, I thought that after I attained my degree I would return to public foreign service, either in the State Department or consular operations. But in college, a partner from Deloitte recruited me to build on what I learned about the importance to decision makers of very accurate information and to come learn the business drivers to implementing technologies to meet business objectives.
Without knowing it at the time, my experience at Deloitte as a consultant doing M&A and integration work set the path for a career that would take me to opportunities to be a CIO a number of times, both in M&A work as well as sitting in the seat full-time.
From the very first deal where I did M&A integration work, I was comfortable with the pace and developed a passion for what I identified as the ultimate "bet to business" projects that provide unique opportunities to make transformational changes to companies. I enjoyed the challenge of bringing two companies together or carving them out, standing them up.
Going to American Bottling Company, I had just finished implementing the world's largest SAP instance at the time with Grainger. American Bottling was less than 14 months old when I joined and looking for a CTO who could apply the same approach with speed and certainty because their projects were behind. From there, I joined PwC in their practice of delivering deal value in IT, ops, and due diligence for integrations and divestitures – assisting the buyer in achieving a degree of comfort regarding IT so they could focus on the rest of the acquisition.
The opportunity to join GM Powertrain was exciting. It was big. It was global. It had complexity. It had the joint ventures and an M&A component to it. It was everything that I hoped it would be. There, I gained a better view of not only managing vendors and contracts but how to manage at scale in a complex environment, irrespective of the matrix.
After rotating to GMAC, the deal environment was picking up, so I rejoined PwC. The deals that I was assigned were ones considered big, ugly, risky and had a level of complexity where my experience could be relied on by clients. Over six years, I was involved with probably 20 mergers, integrations, divestitures, standups, carveouts, spinoffs – you name it. I developed some of the firm's leadership expertise in non-strategic or distressed assets either being sold-off or purchased to operate on their own, which put me close to private equity.
When I joined Marlin Equity Partners as an Operating Partner and CIO, they were building momentum on building platforms by purchasing non-strategic or distressed assets as carveouts. My experience and interests were very much aligned with their approach to growth.
When the CIO opportunity with Driven Brands arose, my background and interests were again a solid fit for creating a platform-based structure. The team at Driven wanted to create a business platform without having to implement replacement technology for each of its brands. We leveraged the company's data, data lake, and reporting tools to ultimately create the single source of truth and enterprise-wide reporting and high-level use of data by the FP&A, Business Analytics, and Business development teams. As our lead investor considered a sale of Driven, I was asked to take on my current role as CIO for Great Expressions Dental Centers.
Would you consider yourself a CIO, a CTO, or a hybrid? Why?
It's percentages of each – as well as a proven operator, a revenue enabler – because the circumstances change. Deal guys might say I'm not really a deal guy, I'm an IT guy. IT guys might say I'm not really an IT guy, I'm a deal guy. That's good because it means each has relied on me as a translator for the other. My career has been based on understanding true business or deal objectives and understanding the gaps or barriers in the current environment and what needs to be changed in order to meet what's in the deal or synergy model or to assist a president or CEO implement their vision.
But between CIO an CTO, I'm a CIO. I spend more time with the mega processes of a company and the systems and metrics of how it operates than I do with tracking, managing, making the technical decisions on investments with specific vendors and technology.
What initiatives have you overseen to date in your time with your current organization? What's on the horizon?
Over the first months, a third-party, the new CEO and I did a deep-dive review of the company's in-house developed application and decided to continue to deploy it. When COVID-19 hit – and a lot of firms were marketing third-party applications for teledentistry – we chose to focus on speed and certainty of a solution that our offices, practice support teams, and patients could leverage and was easy to use. We focused our solution on a high degree of re-use of existing systems and processes and leveraging off-the-shelf services, and we implemented teledentistry directly into our scheduling, eligibility determination, claims submission, and revenue recognition processes. That was a big one, to build teledentistry right into the company's existing processes with no additional systems or process. Teledentistry to us is basically like another operatory.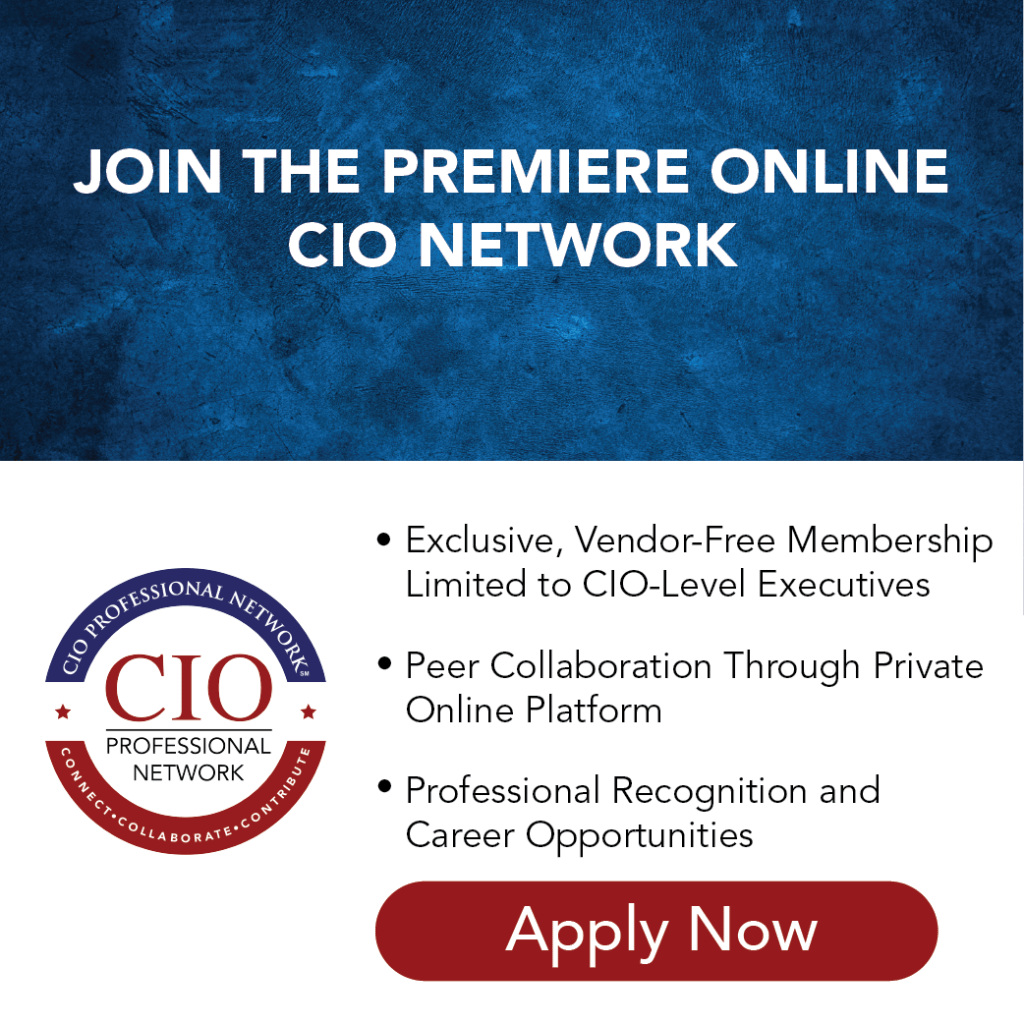 When I arrived, my team had traditionally been focused on building systems. But when the pandemic hit, I was able to go back to some of my basic tenets around speed, certainty, and focus on the business. I worked with the team a lot on how to not let themselves get wrapped around the axle of the environment that's there; look to where it can go. It's really is a case of adhering to the tenets you live by when you're running a business. Speed and certainty is one. Fewer is always better. High percentage of reuse is important – don't build everything from scratch. As a result, within 14 days, we were able to go from a 10-bullet outline to an operational pilot with our clinical partners.
With approximately 100,000 missed appointments due to COVID-19, we all looked at how the patient experience and office productivity could be improved. We've implemented a solution where we are going through the patient calendar, looking for spaces that are equivalent to our patient's visit history and pattern, and sending them a reservation to an appointment so that they don't have to initiate it. The purpose of the initiative is to let patients know that we're here to support their oral care and make scheduling easier. We are focused on providing consumer-like access to oral care services.
In addition, we're in the middle of finishing the deployment of our practice management system. As I mentioned, when I arrived, we were about 45% deployed, but the implementation had been on hold for 10 months. When I came in, I spent time validating that the new system was right for the company and could meet the CEO's objectives. I leveraged my past CTO skills to meet with the development leads and team to understand what it was that they'd built. Within 48 hours, I was able to give the investor and the new CEO who walked in with me, Adesh Ramchandran, an assurance that it was the right product to move forward with.
How do you foresee your organization being different in two years, and how do you see yourself shaping that change?
The first thing I did when I arrived was go around and meet as many people as possible in the company and listen to what they liked and more importantly their frustrations. In the last 10 months, we restructured several development silos into one, created data engineering and analytics teams, and focused the team on how to better leverage the technology we have already considered and implemented, with ideas coming from the new CEO and other leaders. People will say that IT is not the same as it was before I arrived – which is a nice compliment – and my team no longer feels like they're the target. That, without doubt, reinforces the need to always assess and improve everyone's communication style and service approach.
Thinking about the next two years, you won't be able to tell a businessperson from an IT person. Great Expressions will have a fully established data-driven culture, and the IT team will be part and parcel of enabling that with our other innovation leaders, CEO and clinical leaders. Great Expressions and the practices can rely on the capabilities and metrics to manage the business.
What new or disruptive technology issues or emerging trends do you think will impact your industry in the future?
The industry is going to be impacted greatly by the payers. Policy plays a big part in providing dental services and how it's paid for and recognized. Teledentistry will have a future for some procedures, but right now dentistry is considered a very tactile exam and the payers pay based upon a tactile exam.
Teledentistry allows for consults, it allows for referrals, it allows for prescriptions. But we think we've got some other ways where we're going to leverage it – not just in terms of revenue optimization of the services themselves – but going back to the patient experience. Prior to COVID-19 or teledentistry, say you have a child who's got orthodontics; do you really need to bring them in at 2:00 on a Thursday afternoon? Or can you do it through teledentistry because you're checking the alignment or the fit or there's a general question? We think teledentistry as being a revenue optimizer, not in and of itself, but as better use of both the patient's time and the practice's time and space.
Share your thoughts on the availability of IT talent. What strategies do you employ, and what's different in your organization?
Every CIO and hiring manager needs a story that resonates with the talent. There is more than enough talent out there. The problem is getting them to come see you. The challenge becomes you. You need to have a mission and be somebody they believe in since they're getting ready to make a commitment to you.
I like to think that my background of working in complex, distressed, or fast-paced environments and doing some very interesting things is what the people who want to work with me are interested in learning – and they are looking to have an opportunity for a breakthrough in their career path or role in ways not generally available in a region, industry or the way work has been traditionally approached.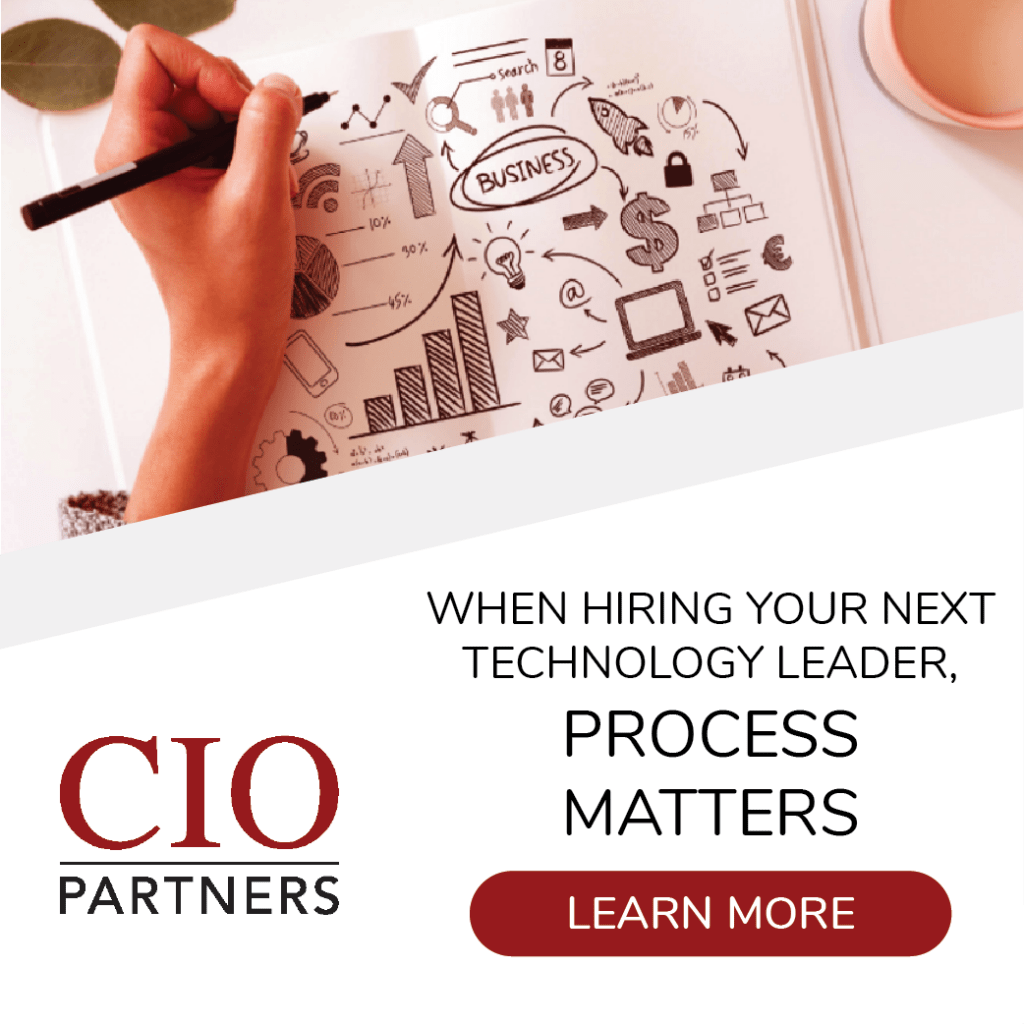 Being a CIO is also part of understanding there's a sociology to the IT team, there's a sociology to the company. Identifying where those issues are, where the gaps are, and figuring out who in your team can fill those gaps is critical. My plan is always to try and grow the team that's in place first. When I'm growing and looking for talent, I'm communicating their value, their objectives, their growth, and how it fits our needs now and in the future. Most times, the team typically does the talking for me in terms of what the environment has to offer, what I've brought to the team, and why anybody we're interviewing should consider coming to work with us.
What traits and attributes are essential for today's CIO versus 10 to 20 years ago?
Historically, the CIO looked at the role in terms of costs, which vendors are in place, the technology stack, the people, and other commodities. If you start by asking about vendors and the technology stack, it's going to be tough to get a seat at the table.
I think the enlightened CIO starts with the fundamentals of the business. Learn the company and the value streams that make up the company first, and then you can understand what the technology is and why it's there – as opposed to looking at the world in terms of a technology inventory and whether it fits and whether they made the right decision in the first place. If you're just looking at the vendors – you're looking at it in terms of a toolset, and it's based upon the quality of whoever helped implement it. It doesn't necessarily tell you how the company makes money. To understand how a company makes money, the systems may be secondary to the product and services offered.
What advice would you give for someone who aspires to be a CIO?
Get thee to a Big Four experience or some kind of private equity experience. The opportunity to work with the best and brightest or on projects and initiatives that are still in the bet the business stage – where there's real investment being made – provides the opportunity to have a much broader set of experiences than you might otherwise find in supporting IT at an end-user company or even just in a technology implementation firm. Make sure you have solid financial and analytical skills. Develop the ability to look for patterns and correlate data and present findings based upon data.
How do you decompress from the challenges of your current role? What do you do for fun?
There's that whole line, "If you find what you love, you'll never work a day in your life." I consider the IT opportunity in the M&A space the best work in the world. It's the most challenging, most fun work. It's constantly evolving. No two deals are ever the same because every company is different, every deal is different. I'm very lucky.
I spend time with my family. I am pretty good with my hands. I have a farm. I do renovations on the house. I play with my son – he's a train fanatic, and I support his hobby. My wife is an apparel designer, and I supported her move into a digital pattern business.
Who have been your biggest influences, and why?
Jerry Sigler hired me into Deloitte and said, "He's a little impudent, but he kind of gets technology." The next two were at Grainger: George Rimnac, who was their CTO, and Jim Ryan, who was the CIO and ultimately became chairman. They let me join their team to help build out the SAP environment. What it proved to me was that, with interest and support, there was nothing I couldn't do. Those guys were instrumental in defining a mindset where I could do anything in IT.
The fourth was a partner at PwC, Joe McConville. Joe saw that I had a wealth of technology expertise, understood enough about business, and gave me the coaching that I needed to be effective at delivering to clients at the highest level. M&A client expectations were far higher than anything I had ever anticipated, and he gave me the coaching and support that I needed to make that part of that practice successful.
Which books would you most recommend that others read?
Tom Clancy's books reflect a heavy use of technology as part of delivering in the mission. Those books helped to re-instantiate in my head that decision-makers really need the right information in their hands at the right time. That was a fundamental I learned as an analyst in the Marine Corps. Clancy's books reinforced it, and there is a correlation between spies and diplomacy to technology expertise and solutions and the business problems at hand. That parallel was fundamental to some maturing in my thinking.
I spend more time reading about deals than I do technology. It helps me understand who's investing in who and who's betting on who in technology – not just following what the vendors are saying in terms of their roadmap; rather, where the money is going relative to the company's roadmaps. Because the guys who are putting money in are looking at everybody's roadmap with a critical eye.
If you weren't doing the job that you have today, what would be your alternative dream job?
To go back to being a technology operating partner. There is no better blend of business, M&A, and technology than that role. You help the deal leads to determine the risk and cost and support of their model, from "How do I buy it?" to "How do I make money at it?" You help make sure that it's successful in terms of its carveout – to make sure that it can stand up and run on its own. You continually check in to make sure the decisions portfolio companies are making are the ones in support of the deal model and they're not steering the company in the wrong direction from a technology perspective. And then when a company looks like it might be getting ready to exit, take a look at what else can still be done to increase its sale multiple.
What would you want our readers to know that we haven't covered?
Make sure you have a passion for what you are doing. IT is not easy. You live your life in sub-second response time, and nobody is ever happy with it, so you have to have a passion for it in and of itself. Issues come and go, but there's a main lane that you're going down, and you have to love what you're doing down that main lane.
You cannot do deal or IT work and assume it's focused on accolades. For the most part the company, the acquisition, the integration – is no different than buying lumber, windows, appliances and building a house. The recognition comes when the house is sold. You have to be willing to grind in this kind of role. It's not one that's necessarily for the faint of heart.