Explore the career of Roxanne Seymour, Chief Information Officer for Beazer Homes (NYSE: BZH), as she shares her path to success and provides insights into the world of technology leadership. Her journey serves as a testament to the power of representation. With an unwavering dedication to her craft, she has become a driving force for change, mentorship, and a source of inspiration for aspiring female IT professionals.
While the role of CIO wasn't initially on her radar, Roxanne reveals how her diverse business experiences paved the way for her to excel in this position. Through her strategic vision and tech-savvy leadership, she continues to make a remarkable impact on the industry while encouraging more women to embrace leadership roles in the world of technology.
Join us as we celebrate Roxanne's triumphs and discover how her unique perspective and unwavering passion are transforming the face of technology leadership, one breakthrough at a time.
Walk us through your CIO path. How did you decide to pursue a career in technology, and how did you get to where you are now?
My path to CIO has been a long one. When I started, I didn't have my sights on being a CIO, but everything I did during my career set me up for success as a CIO. I started as a systems engineer for EDS, supporting General Motors. From there, I moved to project management roles, and that's when I began to understand how to put together a project management plan for systems development and new technology.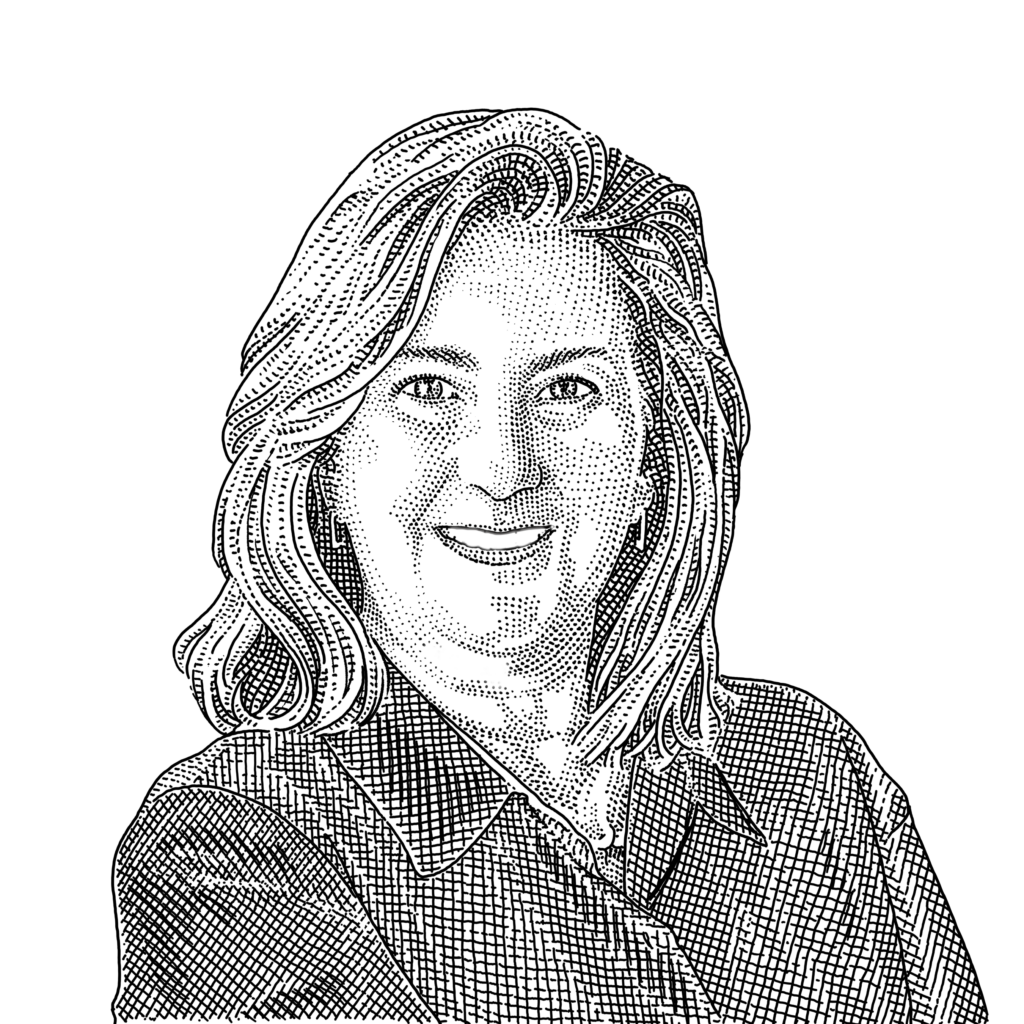 I spent about 15 years in the project management world. As I moved into formalized management, either as a manager of development or a manager of a PMO, I began developing my strategy and planning skills. Those years in project management were my stepping stones into a CIO role. I was learning how to make the most of an IT organization, how to deliver new capabilities and manage the budget. Those skills were very pivotal to getting me into the CIO role.
It wasn't until I worked under a female CIO at Carter's that I knew I wanted to be a CIO. When I began working for this female leader, I saw that I had the same experience and that a CIO role was feasible. From then on, everything I did in my career was very intentional: what I worked on, how I communicated with other leaders in the organization, the business, and the board. From 2012 on, I was hyper-focused on a CIO role and embraced it when it came my way.
I landed my first CIO role at Serta Simmons Bedding. I started as a senior director of strategy and planning and moved quickly into the CIO role. I was there for about five and a half years and then was recruited by CIO Partners to Beazer, where I've been here for nine months as CIO.
Can you tell us about some of the initiatives you are proud of at Beazer and other major accomplishments as a CIO at other points in your career?
I am most proud of setting up the IT organization as a strategic partner and not an order taker, both here at Beazer and at my previous company. It is so important that we have a seat at the table so that we can understand what the business needs. Then, we can bring technology to support the business's needs and become more productive overall.
Another initiative I'm proud of is keeping IT expenses flat. We constantly reevaluate our contracts and look at costs and expenses while also delivering new capabilities. Just because I'm reducing cost doesn't mean I want to reduce any capabilities or services to the business. Our team has doubled the services to the business but kept the expenses as flat as possible, and I'm very proud of that.
IT has been treated as a cost center for many years. The shift of IT from an order taker to a strategic partner signifies a fundamental transformation in how organizations perceive and leverage technology.
What new or disruptive technology or emerging trend do you think will impact the work you do at Beazer and the technology industry as a whole?
There are so many emerging technologies out there, but I'm focusing on a couple of things. Number one, how does IT make the business more productive? We have an active project right now — and I'm sorry I can't share a lot of detail with you — that's looking at evolving data and decision intelligence and some level of artificial intelligence in the first phase. As we consider new technologies, we are also being proactive about keeping our environment and our data safe and secure.
It's a pretty exciting project that has the potential to disrupt the industry, and if we do it in the right way, I can only see it benefiting any industry.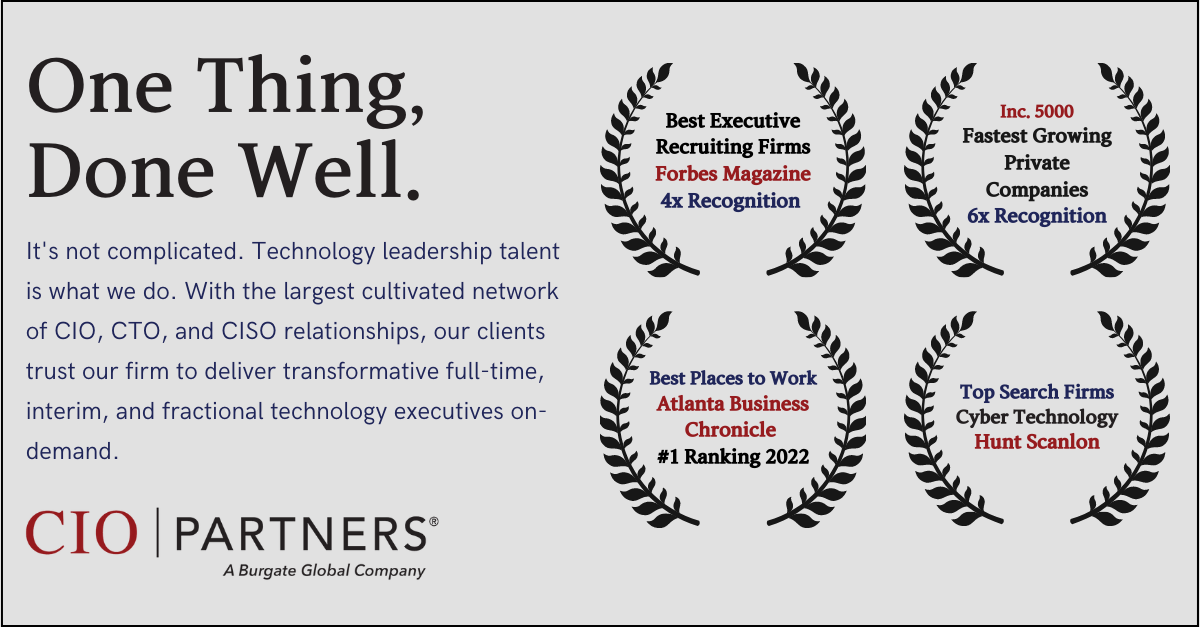 What do you think about the current state of IT talent that's available? And what strategies are you using to find and develop that talent?
There is a lot of IT talent, especially in the Atlanta area. There are several big corporations here, and a lot of talent is coming out of the schools in the area, like Georgia Tech, Georgia State, and Kennesaw State.
Part of our strategy is to ensure that we retain talent, especially given the competitive nature of the technology job market. Some of our strategy includes professional development, career path opportunities, and employee engagement, among others.
Right now, we are focusing on looking at the various levels and defining what that progression looks like within the organization. We want to provide opportunities for people to continue to grow to ensure they have a long and successful career here at Beazer.
Part of that strategy has been reorganizing the IT team and ensuring we're set up to support the business more effectively. And part of that was redefining all of the job levels, making sure there was a tier in each of those levels, and then putting people where their strengths were versus the role they've been in for a while.
I think we're set up for a lot of success, but we're also making sure we're looking at bringing in new talent to grow our existing team.
What advice would you give to someone who's aspiring to be a CIO?
Be intentional about what you want to do and the roles you accept to grow your career. Don't chase after the money; chase after the experience. Be a little patient in your role and use that time to learn more about the organization.
Second, once you start to get that experience, make sure you have a good mentor to learn from, someone who can share experiences, someone who can show you the ropes. Your mentor should be someone you trust and can have an open and honest dialogue about what you're doing and how you can do it better. They'll give you a good outside perspective.
Overall, it's about intentionality, making sure that you're going after the right roles, and getting a good mentor with someone you trust.
Whom would you say has been the biggest influence on your career path, and why?
For about the first 15 years of my career, I didn't realize I could be a CIO. I didn't have any women role models that I could look up to and think, "This is how I aspire to be."
The one person who really opened my eyes was a male leader at Macy's Systems and Technology. He took me under his wing, and I didn't even realize it at the time. He helped me to understand how to take emotion out of decisions and ensure that you have all of the right facts to get to a well-balanced decision and then how to support it. He also told me if you make a mistake, pivot and keep going forward. Don't put your head down; keep moving.
I didn't realize how much he had helped me until I took my next job and saw my potential and how I had grown over those five years I had worked with him.
How do you decompress from the challenges of being a CIO? What do you like to do for fun?
I love to run, and I do a lot of running. I also read a lot of books, whether they're business books or just books for my own enjoyment. I probably finish at least one book a month and immerse myself in the information to clear my head or gain new perspectives. Most importantly, I love spending time with my family. I've got two grown boys now. One just finished college, and the other is in college. While life is taking everyone in different directions, my husband and I try to make sure we spend quality time together as much as possible.
I'm also involved in a few non-profits that I love and enjoy donating my time to, like InspireEDU and IT Girls, where I am on the board. Seeing how you can make an impact and give back to young minds is amazing. At both Serta Simmons Bedding and Beazer, we donated our end-of-life laptops to InspireEDU, where they would clean them up and get them ready to be distributed to families that did not have a laptop in the home. I've spent the better part of six years ensuring our technology can go to organizations like InspireEDU.
I've also been working with IT Girls for nine years to help girls in the 4th and 5th grades learn to love STEM and how they can explore and pursue their passions. We've brought robotics, aerodynamics, and electricity curriculums to these girls through IT Girls.
Have you kept track of the girls that you taught through IT Girls?
Yes, it's been great to watch these young ladies grow up. One of the girls in the very first year where I was a volunteer attends one of the most prestigious STEM high schools in the country right here in the Metro Atlanta area. She's writing her own ticket into a STEM program in college.
I can't say that the one year she spent with IT Girls made all of the difference, but I do believe that it helped fuel her passion for STEM. I see big things for her, and I'm excited to see where she ends up.

Are there any books that you recommend, books that you give to others, or that have shaped you as a CIO?
There are several authors from a nonbusiness perspective that I really love and that I really enjoy. I love James Patterson, David Baldacci, John Grisham, and Michael Conley. I thoroughly enjoy a great thriller and detective/police books. It's a way to step into someone else's job.
My favorite business book is Good to Great by James C. Collins. The one nugget from that book that I tie into everything I do is that you don't need to be the smartest in the room and always to show some humility. No one is an expert at everything, so it's all about relying on a great team to work together.
Aside from Good to Great, I also enjoy some of Sally Krawcheck's great motivational books, and I love Sherly Sandberg's Lean In: Women, Work and the Will to Lead. I regularly recommend those books to up-and-coming women leaders.
Do you have any final words you'd like to share?
I love being a CIO, and I can't see myself doing anything different. I love being part of these technology teams doing something productive for the business. I love making connections with the business.
It truly is my passion.