Brian Claspell has blazed a varied trail from an initial interest in psychology to a prominent position as Chief Information Officer (CIO) for Bassett, a leading manufacturer and marketer of high-quality, mid to high-end priced home furnishings.
His journey is marked by a blend of adaptability, continuous learning, and a relentless pursuit of innovative solutions to real-world business challenges. Brian's story is a testament to the ever-evolving nature of technology and the boundless opportunities it offers for those willing to embrace change.
In this candid interview, Brian shares his experiences, the projects that have marked his career, his views on the current state of IT talent, and the emerging trends that he believes will shape the future of technology. Whether you're an aspiring CIO, a seasoned tech professional, or someone interested in the intersection of technology and business, Brian's insights offer valuable lessons for us all.
Walk us through your CIO path. How did you decide to pursue a career in technology, and how did you get to where you are now?
Believe it or not, I never initially planned on a career in technology. Growing up, I was convinced I'd become a lawyer or a psychologist. But as they say, life has a funny way of leading you down unexpected paths. I started college at Indiana University on a psychology track, taking introductory classes and enjoying the subject matter. However, a technology elective I took on a whim changed everything for me. The logic, the problem-solving—it all clicked. I was hooked. So, I switched my major to computer science.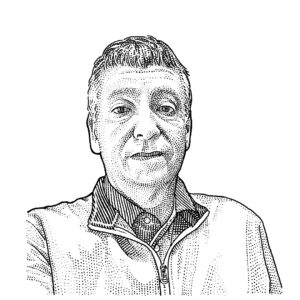 Back then, computer science degrees weren't as popular as they are today. Indiana University had a forward-thinking program focused on leading-edge technologies. They intentionally avoided teaching older, dying technologies like COBOL, which was only offered once every two years. Ironically, my first job out of college with Discover Card required COBOL. Because I didn't know the language, they sent me to an intensive three-month training program. This experience taught me the value of adaptability and continuous learning in the tech world.
The training program was a game-changer for me. It wasn't just about learning a programming language; it was about understanding the business implications of technology. This was a time when companies were beginning to realize the importance of training professionals in-house, a trend that has come full circle today.
As I continued my career from Discover to Kraft to Lowe's to GNC, I had to decide which path within IT to take. Should I focus on database management, core technologies, or applications? I chose applications because I found immense satisfaction in solving business problems. This decision eventually led me to my first role as a CIO.
Today, as CIO for Bassett, I find myself in a position where I can influence various aspects of the business, much like my early days at Discover Card. The scope is broad, but the core remains the same: solving business problems through technology. The tech landscape is ever-changing, and I believe in staying ahead of the curve. I continue to focus on training and development, not just for myself but also for my team. The goal is to keep solving problems, keep innovating, and keep pushing the boundaries of what technology can do for business.
Can you share some of the projects you've been involved in at Bassett and the major accomplishments of your career as a CIO?
One of the initiatives I'm particularly proud of at my current organization is the implementation of a business intelligence solution. When I joined, the company was running legacy reporting systems. I recognized the need for real-time, actionable data to drive better decision-making. The transition wasn't just about technology; it was a cultural shift. I'm pleased to say that this initiative has been well-received and is making a significant impact.
In a previous role at GNC, I had a unique opportunity to serve as a 'mini CIO' for the manufacturing division, Nutra Manufacturing. This division was run as its own entity, and I had the responsibility for its IT systems and network. I also took on a dual role overseeing GNC's supply chain IT. These experiences were invaluable in shaping my approach to leadership and impact.
Throughout my career, the focus has always been on making a meaningful difference for businesses. Whether it's implementing new technologies or optimizing existing systems, the goal is to add value and drive growth. I've been fortunate to work with great teams and mentors who have helped shape my leadership style, which is centered around being deliberate and thoughtful in every decision.
What do you think about the current state of IT talent that's available, and what strategies have you used to employ, recruit, and develop that talent?
In my opinion, the current state of IT talent is both promising and challenging. The landscape is evolving rapidly, especially with the advent of new technologies like AI. However, the challenge lies in finding the right talent that not only has technical expertise but also fits into the unique culture and requirements of our organization.
To tackle this, I've adopted a multi-faceted approach. At Bassett, we've established strong connections in the local community. My team frequently participates in events and engages with the local tech community. This not only helps us in identifying promising talent early on but also gives us a chance to give back.
We also recruit internally for talent, particularly from unconventional places within our organization. For instance, we've successfully transitioned individuals from our customer service team into IT roles. These individuals already have a good understanding of our business and technology tools from a user perspective, making the transition smoother.
Lastly, we've been focusing on mentorship and preparing our team for future leadership roles. I make it a point to give assignments that prepare my team for responsibilities they would have in my role. Every job opening is first made available to internal candidates before we look externally. This not only boosts morale but also ensures that we're fully utilizing the talent we already have. This is part of a broader strategy to build our next level of talent from within rather than relying solely on external hires.
While the current state of IT talent presents its own set of challenges, I believe that with the right strategies in place, there are ample opportunities to find and develop the talent needed to drive our organization forward.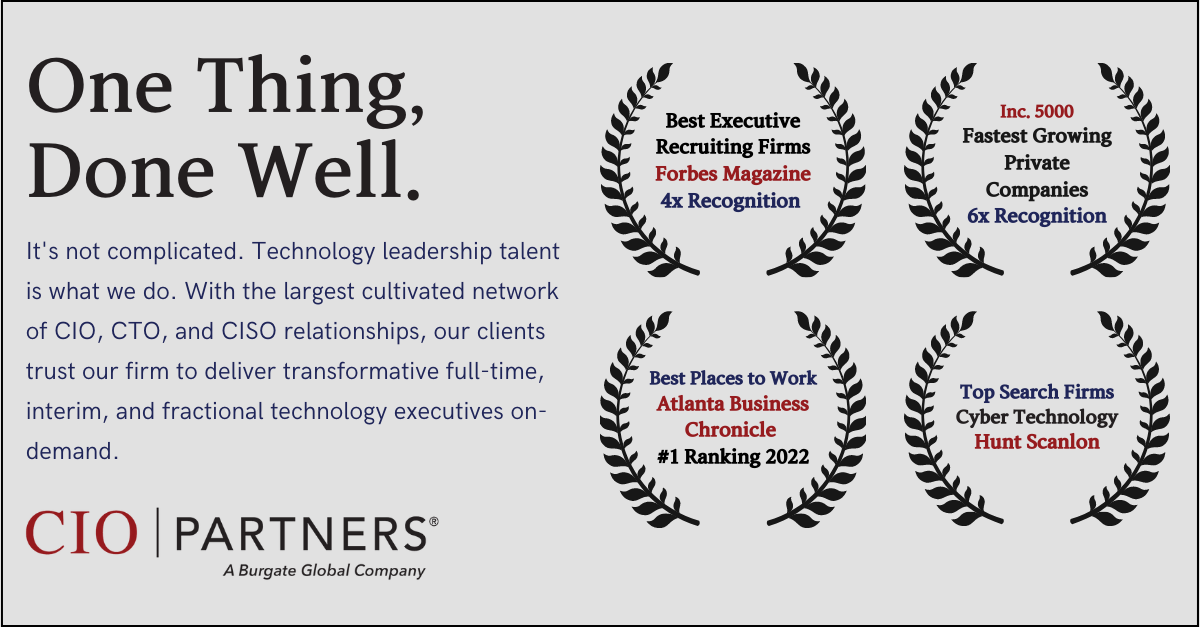 What new or disruptive technology or emerging trend do you think will impact the work you do at your current organization and the technology industry as a whole?
In my view, there are several emerging trends and technologies that will significantly impact both my current organization and the broader tech industry. Artificial Intelligence (AI) is one such technology that I believe will reshape roles within IT and other industries. However, contrary to popular belief, I don't see AI as a job eliminator but rather as a catalyst for job transformation. History has shown that technology creates more jobs than it eliminates; it's just that the types of jobs shift.
Another trend I've been closely watching is the shift in software leasing models. I've started to push back on companies about this because I believe there should be more flexible options for businesses. Whether it's cloud computing or in-house solutions, there needs to be a cost-effective balance, and I think this is an area ripe for disruption.
Moreover, the role of IT is becoming increasingly important and complex. Questions are arising about whether cybersecurity should remain within IT or become its own separate entity. The same goes for digital transformation initiatives. As these roles evolve, I foresee a potential restructuring within organizations to accommodate these changes.
What advice would you give someone aspiring to be a CIO, based on your experiences and your background?
If you're aspiring to be a CIO, the first piece of advice I'd give you is to know your 'why.' Don't chase the title for the sake of having it; you'll end up miserable. Instead, understand why you want to be in this role. Is it because you love technology and believe you can make a significant impact on a business? Or perhaps you want to mentor the next generation of tech professionals? Whatever your reason, make sure it's something you're passionate about.
In my case, I love making a difference in the business and mentoring people. I strive to be a business leader who happens to run IT rather than just an IT leader. This perspective has served me well in my career and has been acknowledged by my peers and mentors.
Another piece of advice is to be deliberate about who you work for. The colleagues and managers you interact with can have a major influence on where your career goes. In my journey, I've been fortunate to work with leaders who have given me opportunities to grow and make a broader impact beyond just one area of expertise.
Lastly, don't just aspire to be a CIO; aspire to do something meaningful. If the CIO role aligns with that aspiration, then go for it. Your career should be about fulfilling your 'why,' not just climbing the corporate ladder.
Who would you say has been the biggest influence on your career path, either in school or in a previous role? And why?
I've been influenced by so many great professionals it is hard to choose. One that stands out is Mike Furey. I first met Mike while working on a project at Kraft Foods. Initially, we had some headbutting, but that tension quickly transformed into one of the best professional relationships I've ever had. Mike taught me the importance of looking at people first, even before their technical brilliance. He was a mentor who guided me through some very difficult conversations and tough business decisions.
Our relationship was so strong that even after he retired, we kept in close contact. He later came to work for me at Lowe's as a consultant, which was a unique experience. I learned a lot from him, and our relationship has been a cornerstone in shaping my leadership style and approach to problem-solving.
Mike's influence has been invaluable, teaching me to be deliberate in my actions and to prioritize people over technology. His mentorship has been a guiding light, helping me navigate the complexities of the IT world while keeping a people-first approach.
How do you decompress from the challenges of a CIO? What do you like to do for fun?
I enjoy my job as CIO, but decompressing from the challenges is essential for maintaining a healthy work-life balance. I often joke that I'm a boring person, but the truth is I have a variety of interests that help me unwind. Sports have always been a part of my life. Growing up in Indiana, you're practically required to be a basketball fan—it's like a law. I used to play basketball a lot, and these days, I've taken up racquetball. I find it to be a great way to clear my mind, and I play three or four times a week.
Family is another significant part of my life. With seven children, there's never a dull moment. Spending time with them can be both a way to decompress and sometimes the reason I need to decompress! But overall, it's a blast and a great way to keep things in perspective.

Lastly, my wife, Anna, and I are avid hikers. We've had a long-standing goal to hike the Appalachian Trail— in segments, not all at once, given our family commitments. We started this journey last year in Georgia and have covered about 25 miles so far. It's a project we plan to continue more intensively once our youngest kids have left the house.
So, between sports, family, and hiking, I have a well-rounded set of activities that help me relax and recharge, allowing me to tackle the challenges of my role with renewed energy.
Are there any books that you recommend, books that you've given to others, or have shaped you as a CIO?
When it comes to books that have influenced me as a CIO, you might be surprised by my top pick: "The Monster at the End of This Book." Yes, it's a children's book featuring Grover from Sesame Street. The reason I love this book is that it teaches a valuable lesson about facing your fears. Grover spends the entire book trying to prevent the reader from turning the pages, only to discover that he himself is the "monster" at the end. This resonates with me because we are often our own worst enemies, held back by our fears and insecurities. I even include one of my favorite phrases, "Those who say it can't be done are being passed by those who are doing it," at the bottom of all my work emails.
Another book that has had a significant impact on me is "It's Your Ship" by Captain D. Michael Abrashoff. It's a leadership book that tells the story of how the author turned one of the worst-performing ships in the U.S. Navy into one of the best. I read this book during my time at Lowe's, and it reinforced many of the leadership principles that I already believed in.
In terms of fun reads, I've enjoyed the Harry Potter series and various spy novels. I also sponsor an annual high school writing contest, which gives me the opportunity to read short stories from talented young writers around the country.
Do you have any final words you'd like to share?
As we wrap up this conversation, I'd like to emphasize the importance of not just aspiring to be a CIO but to aspire to do something meaningful. If the role of CIO aligns with that aspiration, then it's a great fit. This approach has served me well throughout my career journey.
I also want to acknowledge the most significant influence in my life and career—my wife. She has been my sounding board, my best advice-giver, and a cornerstone in every decision we've made, including career moves. Her support and insights have been invaluable, and I can't emphasize enough the importance of having a trusted partner in life.
Lastly, I want to reiterate the importance of people-first leadership. Whether you're dealing with a crisis or managing a team, remember that technology is just a tool; it's the people who make the real difference.