Every four years, a remarkable event takes place in the United States that combines world-class sports, public health screenings, and a large network of difference-makers all volunteering to help make their community a better place. I'm talking about the Special Olympics USA Games. This event brings together a collection of athletes and delegation members from across the country to proudly compete to be the best and show the world that every person can help change hearts and minds regardless of their ability level.
The 2022 Games
The 2022 Special Olympics USA Games are expected to be the largest in history. For the first time, several Caribbean nations will compete and participate, making this an international beacon of hope with far-reaching impact. During the official event (June 5-12, 2022), we will welcome over 4,300 athletes from 67 delegations to Orlando, FL, who will be supported by 125,000 families, fans, and spectators. This will be the largest humanitarian event Florida has ever hosted. We have an ambitious goal to be the most technologically advanced USA Games in history. A key factor in achieving this goal is the creation of a fan engagement platform that will scale to support more than 25,000 concurrent users engaging with the app.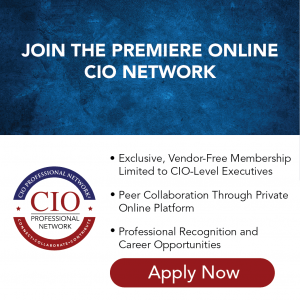 Moving the Games Forward
When I first joined Special Olympics International in 2012, I had no idea of the true global impact Special Olympics has. My favorite question was, "When are the Special Olympics this year?" I would then explain that Special Olympics happens 108,000 times per year in 200 countries and territories around the world. I loved the global mission and serving as the Senior Vice President of Information Technology. In this role, I got to lead the Enterprise Applications and Health Technologies teams and meet many amazing people from around the world. Fast forward to March of 2020, my wife supported me in the decision to move our family from the suburbs of Washington, DC, to Orlando, FL, to pursue my dream of working on the Local Organizing Committee to execute the largest USA Games in history. This will be my 12th major Special Olympics event, and I am proud to serve as the CIO for the 2022 Special Olympics USA Games.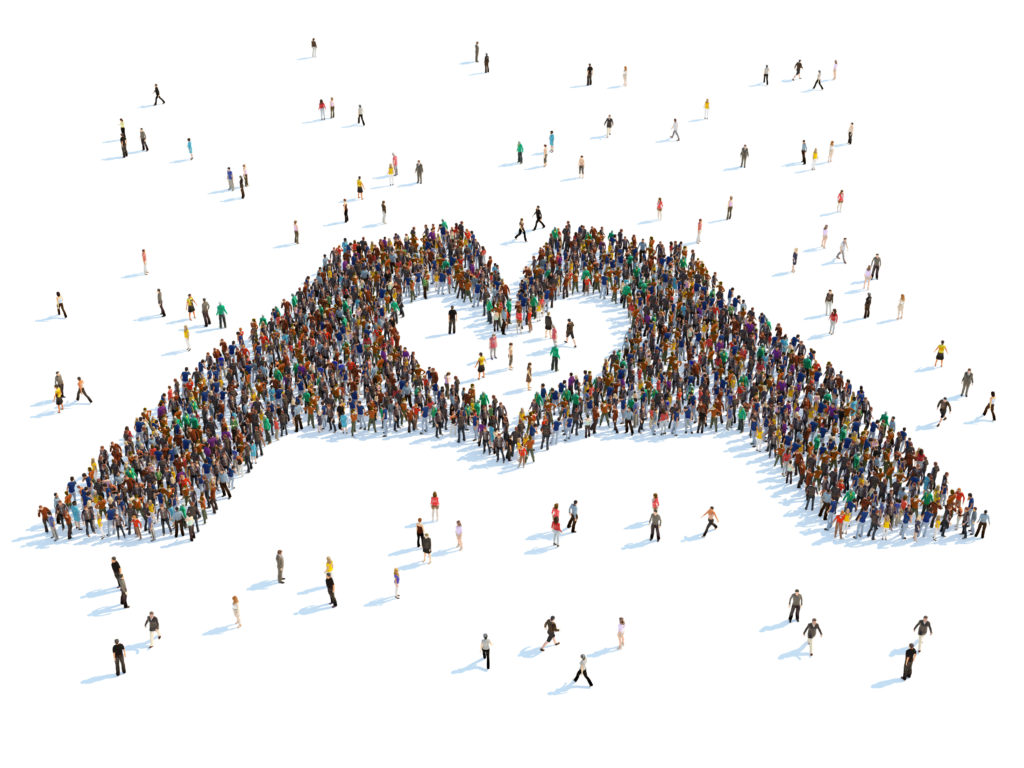 I always made a promise to myself that if I had the opportunity to serve in this capacity, I was going to make it my mission to help everyone remember the 'why' of what we are working towards. Thanks to Special Olympics and some inspirational families along the way, my wife and I have adopted two special littles with Down syndrome. In 2019, I was featured in Humans of New York and got to inspire more than a million people by sharing our first adoption journey and our desire to make a difference and help change someone's life. In the fall of 2020, a year after bringing our daughter home (second adoption), my wife and I started the process to adopt a third special little one and we are on track to complete that adoption by the end of this year.
Special Olympics athletes are at the heart of everything we do, and I wanted to ensure we started with the end in mind. I wanted to take the opportunity to ask this key audience group about their journey leading up to the USA Games in order to ensure they were supported and felt like a key driver for the design of this engagement platform we were working to create. We hired a firm to do research and concept testing before writing a single line of code. This research led to amazing insights into what athletes need, logistical challenges, as well as the connections that happen organically at Special Olympics events and life-long friendships that are formed.
More Than a Mobile App
The 2022 Special Olympics USA Games app goes well beyond the definition of a "mobile app." While it embodies digital transformation on every level, it will elevate the connections within the Special Olympics community by strengthening the bonds between athletes and fans. Technology will provide the essential framework, but the real promise of this innovation is the potential to connect us as people and celebrate the human spirit.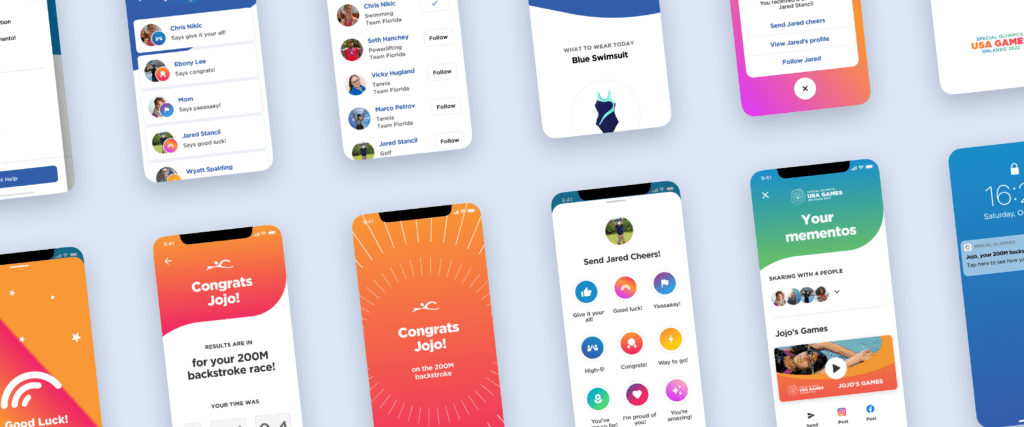 The "secret sauce" of our Games app is the middleware platform, which ingests data from three registration systems as well as participant information, competition schedules, and a new sports analytics engine to track team statistics. This stack connects to seven systems across the USA Games ecosystem, all via APIs. The technologies in play include:
The Official USA Games Mobile App: A React-native application available in both the iOS and Android stores.
Dashboard Web App: An admin system composed in Nuxt and Vue.
AWS Elastic Load Balancing
Amazon Route 53 DNS service
Amazon Fargate Serverless Compute Engine: A serverless architecture to run containers for the dashboard UI, mobile API, notifications service, and Connect service.
Amazon Relational Database (RDS)
Amazon ElastiCache

The USA Games app will provide a single source of truth for the entire event, delivering a seamless athlete and fan experience that unifies schedules, competition results, and more, regardless of which partner website or app a user engages with. Currently, we have a functional Minimum Viable Product (MVP) deployed with 2,000+ registered accounts. This allows us to test the customized schedule integrations and work with Ticketmaster and the credential vendor on our data exchange business rules.
Be A Part of History
The next major launch will occur in November 2021 after athlete registration is complete. Our final release will be in the spring of 2022, and it will enable athletes and coaches to pre-book health screenings, along with in-venue wayfinding – two key capabilities that have never been possible at a major Special Olympics event.
You may be thinking, "So what?" We are building the future for the Special Olympics movement and will be giving all the technology created back to the community for use at the local, state, and national levels. This changes everything – and gives programs of all sizes the same ability to showcase the amazing athletes and life-saving work happening every day around the world.
Will you come to join us in Orlando and be part of history?