The City of Philadelphia recently named Damian Oravez as the Chief Information Security Officer (CISO). As CISO Oravez will work as part of the city's Office of Innovation and Technology and will be responsible for envisioning, developing, and managing the Information Security Strategy.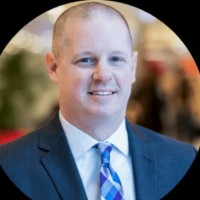 Oravez joins the City of Philadelphia from Philadelphia International Airport, where he served over four years as CISO and owned the Information Security Governance program and strategy. Prior to that, he held key leadership positions with Ascensus, Protiviti, and Sun National Bank. He holds a Bachelor of Business Management from Thomas Edison State University and a Master of Science (MS) in Information Security Operations from Champlain College.
"We did do a wide search, he applied, and we judged him to be the strongest candidate," said Andrew Buss, deputy CIO of the city. "His experience with security governance matched well with the city's needs and also with the federal NIST framework for cybersecurity which we follow."
---
CIOs on the Move is brought to you by CIO Partners®. When hiring your next technology executive, experience matters. Trust CIO Partners, the #1 executive search firm for technology leadership talent.
---