Discover Financial Services (DFS), a digital banking and payment services company and one of the most recognized brands in U.S. financial services has appointed Jason Strle as Chief Information Officer. As CIO, Strle will be in charge of implementing cutting-edge technology across the organization and continuing to deliver consistent and more secure products for customers.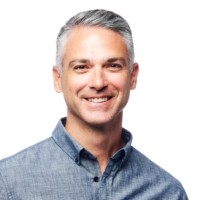 Strle brings over 20 years of industry experience and joins Discover from Wells Fargo, where he served as EVP & Group CIO of its payments, virtual solutions, innovation, and community banking business units, and more recently oversaw enterprise functions. Before that, he served in several roles with JPMorgan Chase & CO. for nearly 13 years. He finished his tenure as CIO, Consumer Banking, Business Banking, and Auto Finance.
"Technology is the foundation of every element of our digital banking and payments strategy, allowing us to provide innovative solutions and a superior customer experience," said Roger Hochschild, CEO and president of Discover. "Jason's vast experience with a product-centric model and agile way of working will help grow, improve and expand our digital banking and payments capabilities."
---
CIOs on the Move is brought to you by CIO Partners®. When hiring your next technology executive, experience matters. Trust CIO Partners, the #1 executive search firm for technology leadership talent.
---