Denny's Corporation, owner and operator of Denny's Inc. ("Denny's") and Keke's Inc. ("Keke's"), has announced the appointment of Pankaj Patra as Chief Digital and Technology Officer (CDTO), effective October 30, 2023. As CDTO, Patra will be responsible for advancing the company's capabilities within the areas of technology, digital and information.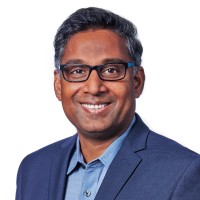 Patra brings more than 25 years of technology leadership experience and joins Denny's from Brinker International, Inc., where he served as Senior Vice President and Chief Information Officer. In this capacity, he led data security and information technology for the company. Prior to that, he held key roles with On The Border and Cognizant Technology Solutions. Patra earned his Bachelor of Engineering degree from the National Institute of Technology and his MBA from Southern Methodist University.
"Denny's is an iconic restaurant company that understands and values the connection between great people and smart technology. I am looking forward to working collaboratively across the company to identify opportunities for improvement and implement exciting, innovative, transformative solutions," said Patra.
---
CIOs on the Move is brought to you by CIO Partners®. When hiring your next technology executive, experience matters. Trust CIO Partners, the #1 executive search firm for technology leadership talent.
---