Cox Enterprises, the parent company of Cox Communications and Cox Automotive, has promoted Brian Cox to Vice President and Chief Information Security Officer. This will be Brian's first Chief Information Security Officer role in his career after serving Cox Enterprises as Assistant Vice President of Cybersecurity for nearly two years.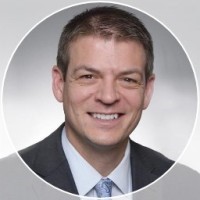 Before that, Brian worked at Cox Communications for nearly 8 years, starting as the Director of IT Security Operations and finishing his tenure as the Executive Director of Information Security. In that role, he led their Customer Security, Services Abuse, Disaster Recovery, Business Continuity, eDiscovery, and Forensics functions at Cox Communications, according to his LinkedIn.
Brian is the second technology leader Cox Enterprises has elevated in the last six months. Last October, Cox promoted Carolyn Pleiss to CIO. These internal promotions bode well for the global family-owned business as they continue to build a better future through its strategic investments in new industries and leaders alike.
---
CIOs on the Move is brought to you by CIO Partners®. When hiring your next technology executive, experience matters. Trust CIO Partners, the #1 executive search firm for technology leadership talent.
---