Commonwealth Care Alliance, a multi-state integrated care system influencing innovative models of complex care nationwide, has named Michael Lenart Chief Technology Officer (CTO), effective immediately. In this role, Lenart will work closely with Chief Information Officer Beth O'Rorke and will be responsible for the product engineering group comprised of solution architecture, application, and integration software engineering, quality assurance, and support/maintenance operations.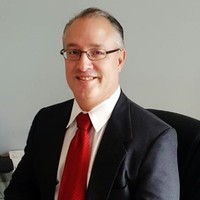 Lenart brings over two decades of IT leadership experience and has held strategic roles for companies including J.P. Morgan, Raytheon, Travelers Insurance, the Public Consulting Group, and CVS Health. In his most recent role as Chief Architect at CVS Health, he helped to transform the organization's architecture for the Marketing, Aetna Health, Digital Shared Services Platform, and Health Services businesses.
In a post on LinkedIn announcing his new role, Lenart said, "This is an awesome opportunity to bring new and innovative healthcare to people with significant needs."
---
CIOs on the Move is brought to you by CIO Partners®. When hiring your next technology executive, experience matters. Trust CIO Partners, the #1 executive search firm for technology leadership talent.
---