Burns & Levinson, a full-service, Boston-based law firm with more than 125 attorneys in Massachusetts and Rhode Island, recently elevated Angela Dowd to Chief Information Officer (CIO). She will serve as CIO in tandem with the current CIO, Henry Chace, until his retirement in April 2023, and will subsequently oversee technology, information governance, and research at the firm.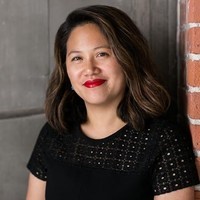 Dowd will be moving into her new role as CIO following 23 years of service to Burns & Levinson in their IT Department. Over her extensive time with the firm, she's held various strategic roles, including serving as the Human Resources Coordinator, Training Coordinator, Applications Manager, and most recently the Director of Practice Innovation. In this role, she worked with practice groups and administrative departments to increase efficiency and streamline business practices.
In a LinkedIn post announcing the new role, Dowd said "I am very excited for this opportunity and grateful to work at a firm that has supported and encouraged my professional growth over many years!"
---
CIOs on the Move is brought to you by CIO Partners®. When hiring your next technology executive, experience matters. Trust CIO Partners, the #1 executive search firm for technology leadership talent.
---