Walk us through your CIO path. How did you decide to pursue a career in technology, and how did you progress to your current organization?
I would summarize my CIO path in four words: technology, innovation, people, and value. Technology and innovation can only go so far if you don't factor in people and the value they bring to businesses and society. I've always been amazed by how certain technological and digital transformations can positively and negatively impact the world we live in. In the 90s, I was surrounded by the technological boom and knew I couldn't pass on the opportunity to pursue education—and ultimately a career—in a technical field.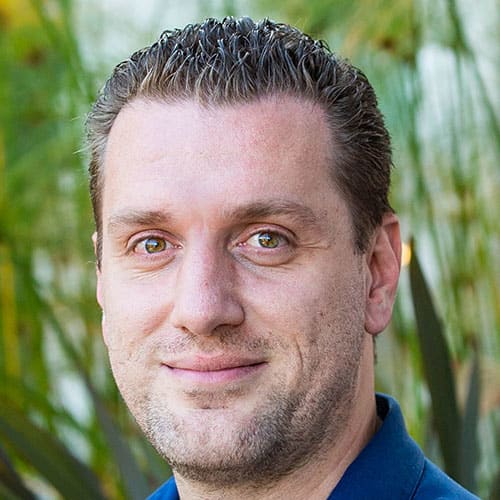 I wanted the freedom to explore, innovate, and apply ideas that had the power to make positive change. And for the last 15 years, I've been able to do that. I've served in various executive and senior technical leadership roles—combining technology, innovation, and the talent of the people around me with the sole mission to make a meaningful impact on the US healthcare industry. I currently serve as the CIO at SimplePractice where I lead the product infrastructure, information technology, security, compliance, underwriting, and data analytics functions. Prior to SimplePractice, I served as the CIO at various healthcare technology organizations in the developmental health and ophthalmology healthcare verticals.
Tell us about your company. Speak to the industry, the size of the company, and the services provided to your customers.
SimplePractice is a healthtech organization with a mission to redefine access to quality care by equipping health and wellness practitioners with the tools they need to thrive. SimplePractice was founded out of necessity—a need for a beautiful, practical, and intuitive business solution in private practice. We care for the practitioners who have found it their calling to care for others. And it's this community that motivates us to create a revolutionary platform that actualizes our bold vision for the health and wellness industry.
We make software that simplifies the business side of private practice. But what we really do is empower practitioners to be successful entrepreneurs and effective service providers. With greater control and clarity over their business, practitioners can not only manage it but grow it.
We're able to envision and create a brighter future for private practice because of our passionate and dedicated team—now at more than 400 employees and counting. Everything we do is driven by our customers. And in turn, we're able to be a trusted business partner to thousands of practitioners across the country who provide essential care to millions of clients.
What are your main priorities as CIO in your organization?
Technology empowers organizations to make a positive social change and impact. At SimplePractice, we're dedicated to helping clinicians provide access to quality healthcare to those who need it the most. My main priorities as a CIO at SimplePractice are
Implementing data analytics programs that provide valuable insights and enable clinicians to make better decisions about the care they provide, while running an efficient and effective practice.
Continued protection of the security and privacy of medical information that our customers process. I believe that the appropriately implemented frameworks coupled with our talented team allow our customers to primarily focus on the care they provide without the fear of data breaches.
Continued evolution of our product infrastructure allowing for the implementation of new technologies that enable organizational scaling and growth.
How do you decompress from your role as a technology executive? What do you do for fun?
Regardless of how well your environment is set up, it's stressful to oversee all our technology, security, and compliance functions. CIOs are the first ones to get the call when things go wrong. That's why it's extremely important to create a work-life balance for myself and my team. Decompressing starts with hiring the right people with the skills and knowledge required to successfully run a technology team. I'm able to focus on creating customer value–which gives me intrinsic satisfaction—because I have the right team and technologies in place.
Besides building a world-class team, I enjoy traveling to different countries while learning new customs and traditions. Enjoying local dishes and traditions allows me to immerse myself in the new culture and truly experience it from a different point of view. I also enjoy riding my road bicycle daily. Nature allows me to disconnect and focus on the beauty this world has to offer.
Can you list the top three books you would recommend for a technology leader to have on their bookshelf/Kindle?
My first book recommendation would be Stuck: How to Win at Work by Understanding Loss by Dr. Victoria Grady and Dr. Patrick McCreesh. This is an amazing book based on research and real stories of people and organizations that have experienced being "stuck." The book talks about turning losses into wins and the need for people to be attached to tangible and intangible objects for support. While CIOs face various technical challenges and enable digital transformation, the book provides insight into the importance of people as part of the equation.
My second book recommendation is A Seat at the Table: IT Leadership in the Age of Agility by Mark Schwartz. The book looks at the role of CIOs in the organization and the evolution from just being the "technical leader" to a leader who is part of the overall value creation. CIOs have the unique opportunity to be full participants in decisions made by the business, and positively influence the value created for the customers.
Can you share a specific quote that is a source of inspiration for you as a leader?
I always find inspiration in George Patton's quote: "Never tell people how to do things. Tell them what to do and they will surprise you with their ingenuity." I truly enjoy working with my team members and empowering them to be innovative. Empowerment creates unique opportunities for people to showcase their innovative side as well as encourages employee motivation and growth as leaders.
Please share a recommendation or testimonial as a member of the CIO Professional Network.
The CIO Professional Network creates a unique place for technology leaders to connect, share ideas, and most importantly solve problems. It enables CIOs to share resources, experiences, and ideas that allow more efficient and effective reactions to new technologies and challenges we face daily.