Held amid the ongoing pandemic, the timing of the Consumer Electronics Show (CES) was ironically perfect as companies continue to push technology boundaries with accelerated transformations. And despite being a purely virtual show this year, it didn't fail to deliver on showcasing some amazing new innovations.
For those not familiar, CES is a massive technology show that takes place annually in Las Vegas. It attracts nearly 200,000 attendees and over 3,000 vendors from 160 countries, including industry leaders such as AMD, Samsung, LG, Intel, Verizon, GM, and Microsoft. While consumer-focused in theory with a lot of home tech and gadgets on display, it also includes commercial innovation and is a platform for major enterprise announcements from the larger vendors.
Since this post would quite literally need 100 pages to cover everything from CES, it will instead be highlighting some areas relevant to business and today's hottest emerging tech. This will also hopefully show how this "consumer electronics" show really translates into enterprise innovation and helping technology leaders to better roadmap their own technology stacks while spurring new and creative approaches to digital transformation.
Displays
A continued push towards 8K resolution was prevalent, with all leading vendors having products being released to support it. While the consumer use case is debatable as 8K content is non-existent at this point, the commercial use case is very real when considering the ability to create ultra-realistic advertising content for retail displays, websites, and other digital canvases.
Collapsible displays, including rollable and foldable tech, were also showcased for phone, monitors, and beyond. TCL led the pack with the R&D announcement of a 17" printed OLED tablet that can be opened and closed like a scroll. While clearly still far from production, it opens the mind about the possibilities of fully portable work screens and projectors, as well as hospitality use cases like menus.
Lastly, LG showcased semi-transparent (~40%) OLED technology. This is particularly exciting when as one thinks about all the potential use cases including a very timely application for digital partitions that safely separate worker from customer, yet also provides an interactive canvas for things like menus, payment, and advertising. Beyond that, from windows to HUD to teaching enhancements, the sky is the limit.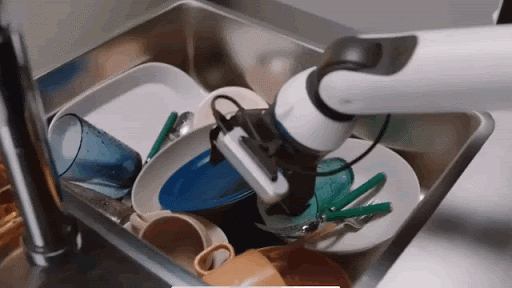 Robotics
There was definitely a heavy focus on consumer robotics, especially from LG and Samsung, including advanced vacuum and cleaning, pet care, virtual pets, and even a full "butler" robot from Samsung called Handy which was able to set a dinner table, clean up, and fetch a drink.
But the commercial robot advancements were just as impressive. LG and Unipin introduced disinfecting/cleaning robots that are able to autonomously disinfect offices, stores, and other public spaces ensuring safe and healthy environments without additional labor. And Moley showed off its latest iteration of a fully robotic retail kitchen that is able to autonomously cook full meals from a database of over 5,000 recipes by simply choosing the meal and parameters from a touch screen and ensuring that the robot kitchen is stocked with the needed ingredients. By the way, the kitchen will notify the owner when it's running low on items!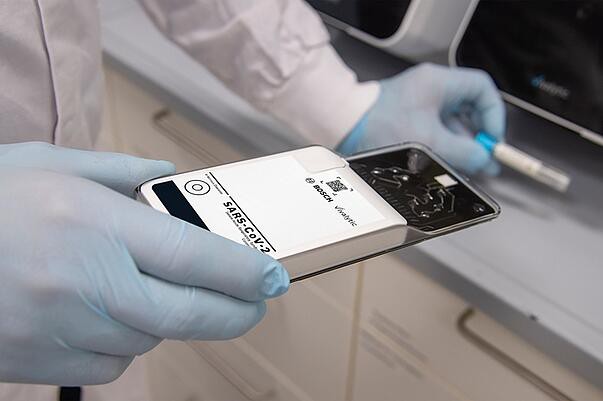 IoT and AIoT
IoT is continuing its explosive adoption in both home and commercial environments. Add in the union of AI in creating AIoT, we now have intelligent, connected systems with the ability to make decisions based on the masisve amounts of data that is being collected. 5G will take that even further by enabling connectivity everywhere and with greater speeds and no latency, so the use cases will be virtual limitless.
IoT is continuing its explosive adoption in both home and commercial environments. Add in the union of AI in creating AIoT, we now have intelligent, connected systems with the ability to make decisions based on the massive amounts of data that is being collected.
So not surprisingly, AIoT was everywhere at CES.
It was in autonomous car advancements from GM, Chrysler, and just about every other automaker that was present. Construction and agricultural vehicles demonstrated the ability to be completely self-driving or operate in a hybrid environment through the use of VR. And advancements were shown in platooning, an AIoT-based tech which allows multiple vehicles like tractor trailers to autonomously follow a lead vehicle.
In healthcare, it was showcased with patient wearables which will increase the functionality of telehealth and proactive patient monitoring, ICU patient kits to improve efficiencies in hospitals especially during pandemics, tech that allows non-invasive monitoring of diseases and vitals, and personal aids like sleep and fitness wearables.
It is also a large part of the VR, AR, and mixed-reality space which is currently termed "XR" and has once again been gaining momentum. As an example, Vuzix won 3 CES 2021 innovator awards for its microLED smartglasses, an AR-focused technology that will allow companies to do things like provide real-time instruction to field workers, augment telemedicine and health procedures, streamline warehouse operations, and deliver better training experiences.
Conclusion
CES 2021 packed a lot into its first-ever digital format and innovation was around every virtual corner. This article barely scratches the surface of the true breadth of technology showcased each year, but hopefully it sparked some thought and interest. If so, there is a ton of great material out there that covers each technology in detail, including video recaps of the keynote announcements.
Truly the "Global Stage for Innovation", CES once again delivered on its promise despite being virtual and no doubt got the gears turning for future transformation and technology plans.