Scott McAllister is no stranger to digital transformation.
He spent the last 20-plus years leading organizations in redefining how customers experience brands through digital initiatives. He led a team of 35 to drive the digital customer experience company-wide transformation at Comcast.
Here, McAllister crafted a three-year vision for strategic digital transformation, focusing on the largest volume impact experiences across sales, servicing, bill payment, and repair touchpoints for customers and employees.
"My role was to make the investments necessary, to build out the experience, and drive the operational so that consumers adopt more of the digital experience instead of, say, calling in the call centers."
When McAllister joined the company, about 50 percent of the Comcast experience had a digital corollary. By the time the three-year strategy was completed, it was at about 90 percent. The growth in digital-only sales and servicing reduced $300 million in costs to the bottom line from 2016 to 2019.
At the end of the day, the core product Comcast is delivering is digital with broadband access, TV experience, and wireless, but the services surrounding that, and the functional support structure, is legacy and that's a lot of what we were addressing. Though these two tend to work with one another, they are different groups of people and work with different systems.
Developing a Plan
When it comes to digital transformation, there are different drivers depending on the goals of your company, but then there's a pretty standard process to follow, McAllister says. For Comcast, the cost of content was going up substantially when he assumed the role. "There needed to be a release to counterbalance those rising costs," he explains.
Developing the first phase of the strategy for Comcast was very logical, McCallister says. The team started with the highest volume transactions and moved their way down. "What do customers do every single month with a company like Comcast? They pay a bill. So, payments were the first thing we looked at," he says.
Specifically, they closed the gap on autopay in which adoption increased by 85 percent. The next stage was becoming omnichannel. McAllister's team had to strategize from a journey perspective—how to make it feel that the experiences are connected, and the data is connected, for it to be seamless to the customer. "The customer should think I'm talking to Comcast and not I'm talking to Comcast phone channel," he says.
"When you create seamlessness, you become a digital-first company."
The team also looked at what was driving the most calls and learned a lot of customers were calling to change their Wi-Fi name and password, so that took priority. On the backend, his team was in parallel working on the infrastructure for company data to ensure it was aligned with the strategy.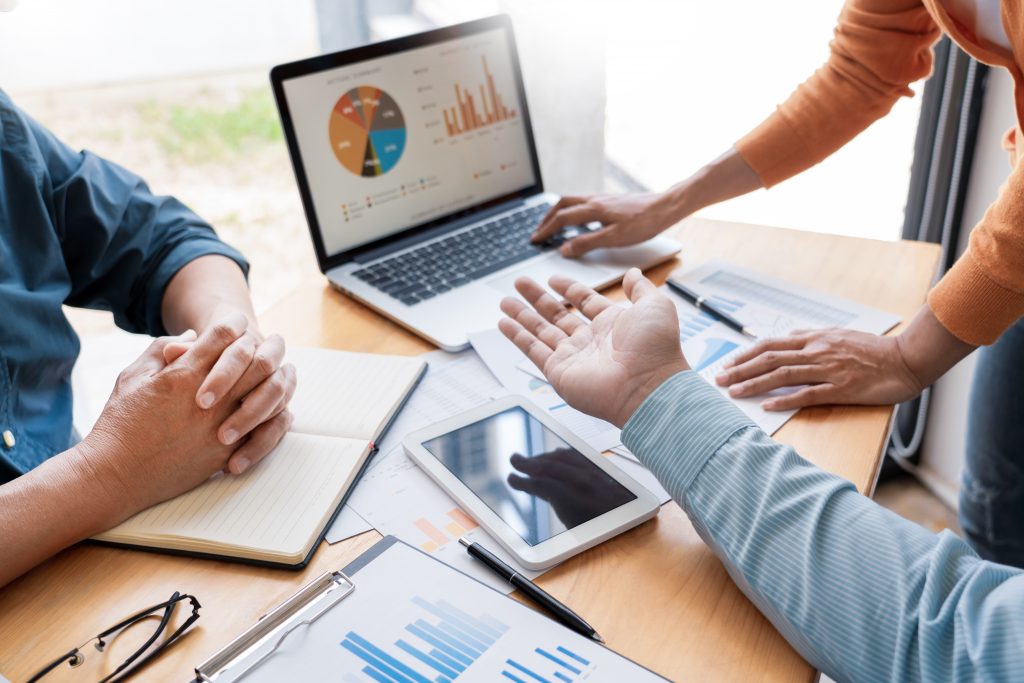 Going Agile
"When you lay out a three-year plan, it's good for the first year to 18 months, but you're going to adapt along the way," McAllister says. "You set some big goals and objectives in the beginning, which we keep our eye on throughout the process and we held ourselves accountable, but we may divert where we were investing or what we were focused on based on some things we learned, such as what worked or didn't work."
"It's critical to remain nimble and agile throughout the process to ensure that in the end we deliver on what's expected to the company," he adds.
One of the most important steps to implementing a digital transformation journey is the people. "Scott McAllister didn't deliver a digital transformation at Comcast. It was a large group of people. We had a wide variety of forums."
This involved managing ongoing digital program forums across the Chairman, Chief Executive Officer, C-suite, and executive and middle-management levels to drive awareness, decision-making and change management each step of the way. Moreover, there were "champions" based in Comcast's three geographic divisions. Their role was to bring requirements, challenges, issues and viewpoint of the division, but also served as advocates of the digital transformation in those divisions.
"We had someone who was our eyes and ears who would filter back and inform our approach, while also elevating questions or issues that arise," he says.
"There was a tremendous amount of work to keep a broad array of people involved in the process to ensure they felt it was as much their digital transformation effort as it was the individual team's effort," he says. "It was truly a company-wide effort."
Measuring Success
"I have a belief if you can't measure it, you can't manage it," McAllister says. "Having a north star that everyone can get around to see the momentum becomes the dialogue of how we're performing."
Their North Star metric was how engaged customers were over time with digital, versus having to rely on other channels—which translated into bonus metrics to incentivize employees down to frontline workers. "We managed to reach those metrics, which is important to reward people for their efforts and make it a habit to keep going." The metrics were on monitors for teams to see how it was altering on a daily basis and was even displayed behind the CEO's desk.
Beyond the North Star metrics, the team also looked to cost reductions, fewer calls to call center, penetration of digital payments, and a shift into customers staying with the company when moving residencies. One of the metrics McAllister is most proud of is consumer residential move sales from 0 percent to 27 percent during his time in the role. Instead of having to call a provider, customers can transfer their internet and TV service with a click of a button on the app. (You may have seen Amy Poehler in a Comcast commercial advertising this feature.)
Other wins included eliminating customer digital troubleshooting volumes by 144 percent in three years and increasing sales volumes for the internet-only segment by up to 43 percent.
At the end of the day, digital is just a channel that you can leverage to get to business outcomes. There were challenges along the way. You're going to push the boulder up the hill and it's going to roll back and stub your toe at times. But you just keep going.