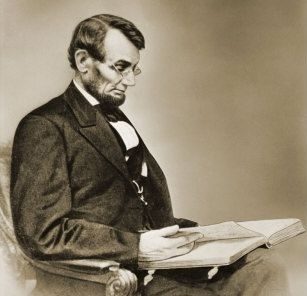 Most successful leaders are avid readers.
In fact, not only do most executives continually cycle through titles on leadership, technology, and personal improvement, but many also gift and recommend their top books to their peers and direct reports.
"My best friend is a person who will give me a book I have not read."

Abraham Lincoln
In interviewing top technology leaders for The National CIO Review, one of my go-to questions is asking which books a CIO, CTO, or the like would recommend to an up-and-coming leader, perhaps books that they have on their CIO Bookshelf or titles that they regularly gift. Often these are new titles but there are always the classic tomes that they come back to regularly.
So what books should be on your CIO Bookshelf?
Check out these titles from a few technology industry thought leaders.
Bill Serva, VP of IT for Goodwill of Central and Northern Arizona
High Performance Habits: How Extraordinary People Become That Way
The Performance Pipeline: Getting the Right Performance At Every Level of Leadership
Dare to Lead: Brave Work. Tough Conversations. Whole Hearts
Dean Crutchfield, EVP & Chief Information Officer for CDK Global
The Innovator's Dilemma: When New Technologies Cause Great Firms to Fail
Emotional Intelligence: Why It Can Matter More Than IQ
Harsha Bellur, Chief Information Officer for James Avery
Courage: The Backbone of Leadership
Start with Why: How Great Leaders Inspire Everyone to Take Action
Don Zimmerman, SVP and Chief Information Officer for Landry's
Is This Seat Taken?: Random Encounters That Change Your Life
Blind Spot: A Leader's Guide To IT-Enabled Business Transformation
Shut Up and Listen!: Hard Business Truths that Will Help You Succeed
Better Decisions, Fewer Regrets: 5 Questions to Help You Determine Your Next Move
Brandon Pfleckl, Chief Information Officer for PWCSA
Conscious Business: How to Build Value Through Values
Priya Serai, Chief Information Officer for OmniCable
The First 90 Days: Proven Strategies for Getting Up to Speed Faster and Smarter, Updated and Expanded
The Startup Way: How Modern Companies Use Entrepreneurial Management to Transform Culture and Drive Long-Term Growth
Good to Great: Why Some Companies Make the Leap and Others Don't
Lisa McVey, Chief Information Officer for the National Christian Foundation
The Learning of Love: A Journey Toward Servant Leadership
Dare: Straight Talk on Confidence, Courage, and Career for Women in Charge
John Trainor, Chief Technology Officer for Wahoo Fitness
Extreme Ownership: How U.S. Navy SEALs Lead and Win
Getting Things Done: The Art of Stress-Free Productivity
Darren Person, Global Chief Information Officer for The NPD Group
INSPIRED: How to Create Tech Products Customers Love
Mindset: The New Psychology of Success
Dave Hoag, SVP and Chief Information Officer for OCC
Grit: The Power of Passion and Perseverance
Go Put Your Strengths to Work: 6 Powerful Steps to Achieve Outstanding Performance
Project to Product: How to Survive and Thrive in the Age of Digital Disruption with the Flow Framework
Tom Morgan, Chief Information Officer for Merakey
The Phoenix Project: A Novel About IT, DevOps, and Helping Your Business Win
7 Habits of Highly Effective People
Phil Crawford, Chief Technology Officer for CKE Restaurants
Shoe Dog: A Memoir by the Creator of Nike
Creative Followership: In the Shadow of Greatness
The Digital Transformation Playbook: Rethink Your Business for the Digital Age
The Digital Matrix: New Rules for Business Transformation Through Technology
Setting the Table: The Transforming Power of Hospitality in Business
Happy Reading!