There is no doubt that the past year and a half brought a disruption that transformed many businesses into digital-first enterprises. Most industries underwent major revisions as new digital opportunities moved to the front and existing business norms fell away. As a result, technology leadership strategies have shifted in that organizational design and innovation are imperative for an enterprise's survival and success.
The new rising expectations around innovation, business alignment, financial considerations, and IT changes within the organization present new challenges for CIOs. There is a renewed emphasis on the need for support from financially savvy partnerships. IT leaders can address these organizational challenges by finding ways to inform their decisions through new technology business management frameworks.
Optimizing Contracts with Outside Vendors
Third-party vendors benefit organizations by providing specialized services outside of staff functions. Contractors and vendors are becoming more involved with run-the-business activities as the freelance economy and technology industries evolve.
However, third-party contracts can present sand traps for an organization's IT innovation budget. If spending becomes a runaway issue, that negatively impacts IT's ability to move swiftly on new opportunities. Therefore, it is worth taking a thorough look at contracts and evaluating cost utilization, consumption, and quality. This is where a framework, like Technology Business Management (TBM), helps IT innovate effectively while monitoring outsourced contracts.
Reigning in spending reduces the business operational risks, empowers employees, and increases end-user and customer satisfaction, says TMB expert and author Todd Tucker. An established framework helps technology leaders balance the cost for vendor performance – including infrastructure, outsourcers, labor, and services. Strong governance of these outsourced contracts and performance also optimizes efficiency.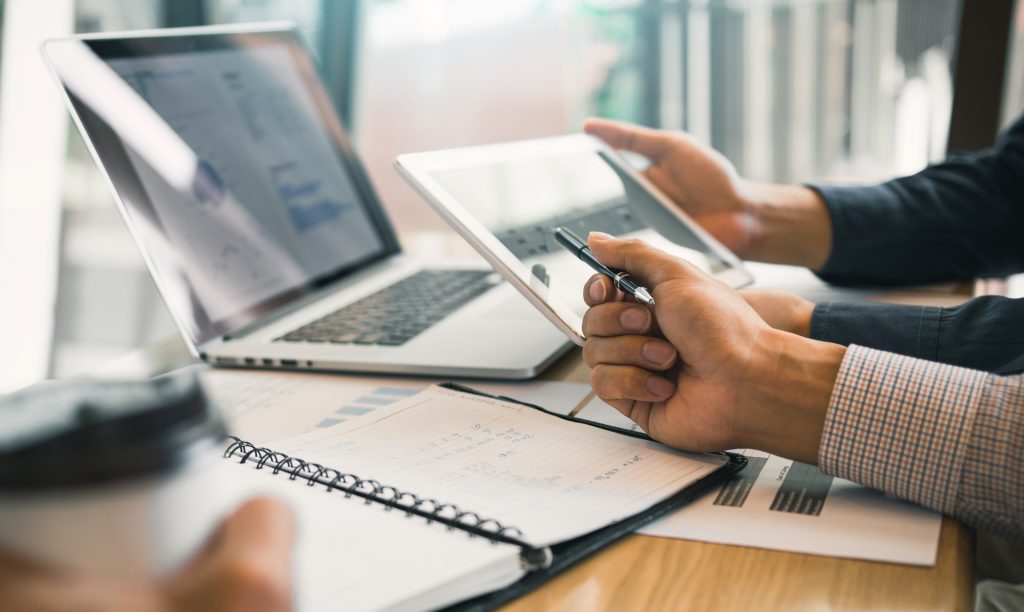 Creating Momentum Through Strategic Mergers and Acquisitions
While a lower volume of mergers and acquisitions was expected in the aftermath of COVID-19, there are plenty of new partnerships coalescing behind the scenes. Many of these are the result of companies pivoting and repositioning themselves within the changing market demands and supply chain disruptions.
The technology industry has proven to be especially resilient, outpacing other sectors as COVID-19 restrictions increased demand for technology and digital infrastructure. "One of the ironies of the pandemic and its related social-distancing measures is that it is bringing people closer together," said Hernan Cristerna, Executive Chairman, Global M&A J.P. Morgan.
"In this changing world, it is likely to have the same effect on corporations, sparking a fresh wave of consolidation as they seek out the benefits of scale to adapt to this new order."

Hernan Cristerna
Successful mergers and acquisitions will embrace digital transformation initiatives – from supply chain improvements to new customer service offerings. The COVID-19 vaccine offers a pathway to open businesses and global movement, but the new digital path of doing business is open and unlikely to close. Enterprises will continue to evolve in this new direction.
During a merger or acquisition, A TBM framework offers a shared taxonomy, methodology, and roadmap for building better relationships with business partners. It provides a clear picture of costs, insights on where to direct resources, and prioritizes accordingly for IT and the business. New mergers or acquisitions can seize competitive opportunities by establishing priorities and aligning them with technology investments, says Tucker. Demonstrating business insight and data-driven decision-making will strengthen new alliances.
Digital transformation can be sparked through internal reorganization or external forces, and in many cases both. By strengthening external partnerships, CIOs can navigate organizational design and address key challenges. The past year may have brought unprecedented changes, but there are opportunities to move swiftly on new initiatives through outsourcing optimization and the establishment of clear value chains that align IT with business priorities.
Take the helm with a bold approach supported by TBM practices — the numbers and data will help guide the strategy and actions that are needed for your company's transformation.