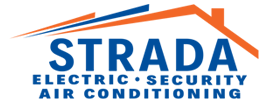 Location: Greater Orlando, Florida, or another Southeastern City
Role:
CIO Partners® has been selected by Strada Services as their exclusive partner to lead their search for the role of Chief Information Officer, preferably located in Greater Orlando, Florida, but could also reside in another Southeastern city.
Strada Services is a full-service electrical, security, and air conditioning contracting company servicing residential, commercial, and industrial customers in Florida and in the Southeast for over 20 years. They provide full capability contracting for new construction, renovations, tenant improvements, service upgrades, exterior, interior, landscape lighting, retrofits, service installations and repair.