Schneider Electric, a leader in the digital transformation of energy management and automation, has appointed Robert Cain as Chief Information Officer (CIO) for its North America region. In this pivotal role, Cain will own the digital transformation process and IT landscape evolution for the company's business operations in North America, as well as work to simplify finance and ensure supply chain resiliency.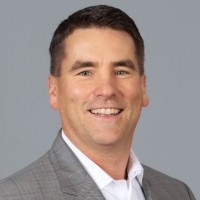 Cain has been with Schneider Electric since 2014. He first served as VP, National Sales Force, where he delivered sustained growth in orders and sales while reducing costs in established and newfound markets. Cain moved to the role of Business Transformation VP for North America, where he spearheaded an all-encompassing transformation strategy built around the company's priorities of driving customer value, expanding margin, and increasing employee engagement by leveraging modern technology.
Cain's leadership experience and technical skills will serve Schneider Electric well as they work to transform their digital capabilities. "It is truly an honor to take this role and become a partner for the North America region on the precipice of a bold digital transformation," he said.
---
CIOs on the Move is brought to you by CIO Partners®. When hiring your next technology executive, experience matters. Trust CIO Partners, the #1 executive search firm for technology leadership talent.
---