Too often it is simply the best techie who becomes the manager when there is an unexpected opening in leadership. They are raised up regardless of training, leadership background, or management skills. To put it bluntly, this is a recipe for disaster.
In a typical IT organization, the majority of the individual contributors report to front-line managers. So the inadequate leadership training mentioned above has a snowball effect that puts a majority of your IT staff at risk of low productivity, poor morale, and reduced work quality. This is the ideal setting for low engagement and high turnover, and why it is vital for IT management training to begin while the person is still an individual contributor. 
Preliminary Training
The first, and possibly most crucial, step requires management to constantly be working to identify leadership potential, not just making rushed guesses during a time of fluctuation. From there, employees should be given foundational leadership training in topics such as emotional intelligence, conflict resolution, difficult conversations, and other related interpersonal communication skills. Fortunately, even if they never become a manager, this training is not a wasted investment. It will help them be a better employee and, in many cases, a better person.
Preparatory Training
The next step in this process would be to implement the rudimentary new manager training that the employee would receive around the time of the promotion. Most medium and large organizations do a great job at this via their established management training programs. It generally covers the communication topics previously mentioned along with time management, delegation, goal setting, motivation, and performance measurements. This is often the place where management training ends when it's really only just begun. Training your IT Managers is neither an event nor a destination. It's a multi-year, multi-topic, multi-disciplinary, multi-level process. Each organizational level, from Tech Lead to CIO brings its own unique challenges, thus, it requires its own type of training.
Developmental Training
Once newer IT managers gain a working knowledge of management fundamentals, they must then learn the business of IT.
Every profession, whether it is HR, Finance, Marketing, Sales, or Manufacturing requires management knowledge that is specific to its profession. IT is no different.
IT Managers must broaden their understanding of the IT profession beyond their personal technical expertise, which should include user experience, leading through influence, IT methodologies, vendor management, managing virtual teams/resources, innovation, and client services – such as IT Management and Leadership Professional (ITMLP) and other similar certifications by the IT Management and Leadership Institute. However, training goes beyond even these certifications.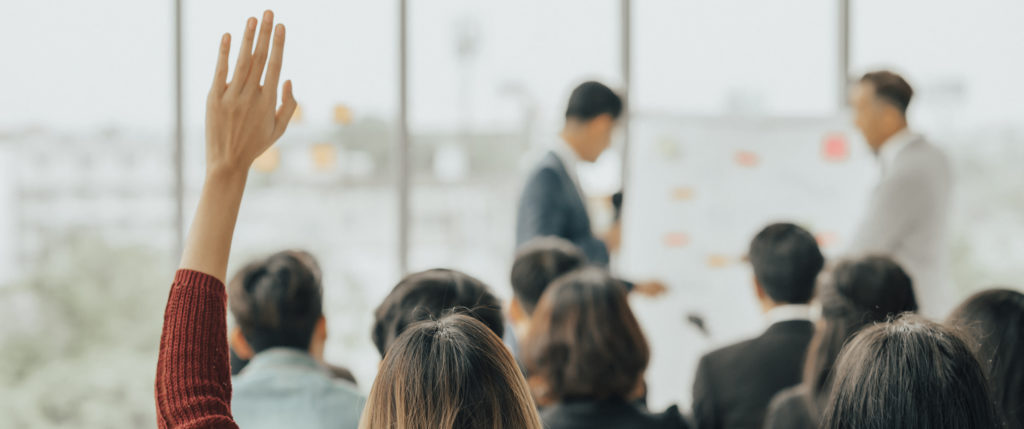 Higher-Level Training
From there, IT Managers can progress to IT Director and VP positions, and as they progress so must their understanding of IT governance, change management, organizational productivity, fostering innovation, negotiation, and strategic thinking. ITMLI has great certification options like the IT Management and Leadership Executive (ITMLE). However, regardless of what certifications you choose, the primary goal is to keep growing and learning.
Minds, knowledge, and skills must continue to expand to include business vision strategy, strategic planning, organizational design, and other senior executive-related areas if IT leaders want to progress toward the most senior IT management roles of SVP, CIO, CISO, CTO, CDO, etc. To succeed in these roles, you cannot just be the best techie in the room. You must be a strong business executive that also can lead an IT organization. 
So always remember that the journey from individual contributor to the C-suite is a continuing process of professional growth and lifelong learning. Willingness to embrace this concept enhances current job performance, prepares for promotion, and accelerates upward professional mobility. With that in mind, happy travels.